Civil War Around the Globe: W&M to Host Public Talk Thursday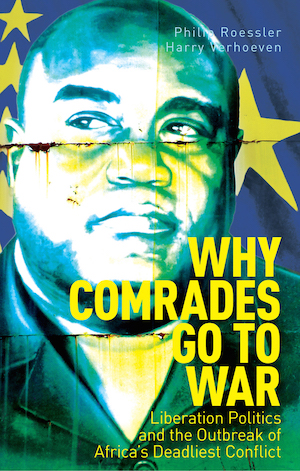 Few phenomena are a greater source of human suffering and international instability than civil war. The news is full of heartbreaking examples: from Sudan, on the brink of genocide, to Syria in ruin and pitched battles in Iraq against ISIS. Understanding the causes of civil war represents one of the most important policy challenges of our time.
On Thursday, Professor Phil Roessler will discuss relevant findings from his two most recent books and explain how they provide the foundation for ongoing research he is doing with students at William & Mary's Center for African Development. The public talk will take place at 5 p.m. February 9 in Tucker 127A (Tucker theatre). Vice Provost for International Affairs, Steve Hanson, will serve as the event's discussant and moderator of a question-and-answer session with the audience.
Roessler focuses on conflict, state-building and development in sub-Saharan Africa. In his research, he and his collaborator have interviewed hundreds of people from Congo, Rwanda, Angola, Uganda, Tanzania, Ethiopia, and Eritrea — all places affected by the Second Congo War, or "Africa's Great War." Both Professor Roessler's books, Ethnic Politics and State Power in Africa: The Logic of the Coup-Civil War Trap and Why Comrades Go to War: Liberation Politics and the Outbreak of Africa's Deadliest Conflict, are available now and also will be available for purchase after Thursday's discussion.
The Center for African Development (CAD), which Roessler directs, is part of William & Mary's Institute for the Theory and Practice of International Relations (ITPIR). Based on a diverse mix of faculty-student research, international collaboration and rigorous data collection, ITPIR works to advise and help policymakers implement real solutions around the world.