Celebrating private giving at William & Mary through two campus events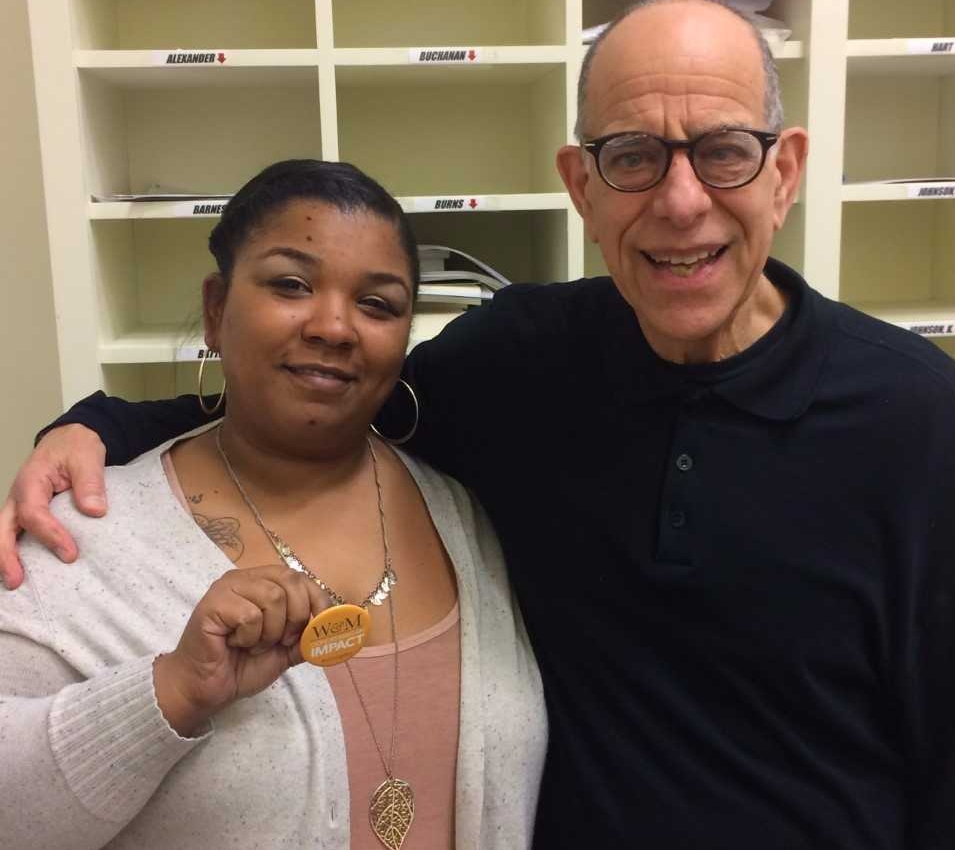 Impact Week and Tag Day are annual events that showcase the impact of giving at William & Mary. Tag Day, held Nov. 9, honored donor support by tagging places and people all over campus. Impact Week, Oct. 2-6, was a weeklong celebration of student engagement and philanthropy that occurs twice a year and supports community service projects that benefit W&M and the Williamsburg community.
Tag Day
Students for University Advancement Philanthropy Chair Jared Bergen '20 said the direct impact donors' funding has had on his university experience is what motivated him to get involved with student philanthropic efforts at William & Mary. Bergen says he has a responsibility to give back because his W&M education is funded by a scholarship.
"If you look at every building, space, item or person on campus that is tagged on Tag Day, the impact of private support is apparent," Bergen said. "Private giving allows William & Mary to strive for excellence in and out of the classroom. Whether it takes the form of new laboratory equipment in the ISC3 (Integrative Science Center) or an endowment for the Branch Out alternative break program, private support shapes so much of the William & Mary experience. It is difficult to imagine what William & Mary would look like, and how the many opportunities it offers, would differ without private support."
Government Professor John McGlennon said Tag Day is a great reminder of the impact that private giving has on the William & Mary community. He says the event brings home the fact that our ability to attract the best students, faculty and staff depends on the generous support of alumni, parents and friends since state support and tuition aren't sufficient.
"In my department, private support provides essential funding to attract and retain great faculty, allows us to recognize and support outstanding students, provides support for unpaid internships and student research projects," McGlennon said. "An added bonus is the personal relationships and mentorships developed by some of our donors and the recipients of their generosity. Donors can see the students whose lives they have affected and students enjoy long-term association with committed alumni."
Impact Week
During Impact Week three student organizations competed to receive funding to execute their proposed community service projects. Thanks to the generosity of William & Mary parents, $5,000 was donated to this cause through the Parent and Family Council.
First place received $2,500 for their community service project, second place won $1,500 and third place received $1,000. To receive their desired level of funding, organizations had to encourage their peers to vote for their project in the form of a $5 gift that can benefit any area of campus.
"I love Impact Week because students are contributing to William & Mary's culture of engagement and philanthropy," said Jessica Laury '19. "William & Mary students are unrivaled, not in our ability to recognize areas for improvement, but in understanding our ability to make a difference, and because we are driven to try. By standing together as the greater W&M community, we are able to turn small donations into big change."
First place
Kappa Sigma: In partnership with St. Bede's Outreach Center, Kappa Sigma will use the funds to purchase necessary items that will ensure warm beds, food and warm clothing to deserving families in the Williamsburg community.
Second place
Community Partnership for Adult Learners: The funds will support their existing program, which is a student-run organization that offers free English as a second language classes to adults in the Williamsburg community.
Third place
Alpha Phi Alpha: Distinguished Gentlemen, an initiative of the fraternity's National Program "Go to High School Go to College," will send fraternity members to Berkeley Middle School to mentor middle school boys of all backgrounds and help them learn skills such as curriculum navigation, how to tie a tie and social etiquette, among many other skills.