Botticelli exhibit opens Feb. 11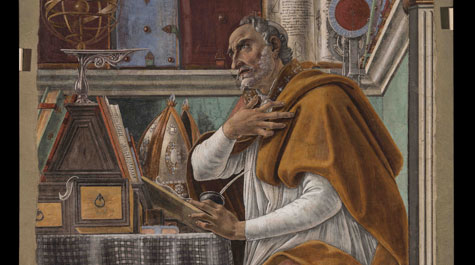 Photo courtesy of William & Mary News
The exhibition, Botticelli and the Search for the Divine: Florentine Painting between the Medici and the Bonfires of the Vanities, opens Feb. 11 at the Muscarelle Museum of Art. This marks the first time the exhibit has been displayed in the United States.
"Today his [Sandro Botticelli] name and images are known as widely as Leonardo da Vinci and Michelangelo, who were his friends…In his time, he also replicated the central figure of his iconic Birth of Venus in the Uffizi gallery in Florence in paintings with dark backgrounds stripped bare of place and time, just displaying the solitary beautiful nude. One of the only two such Venuses known today in the world, from the Galleria Sabauda museum in Turin, will be on view for the first time in America, together with many other works that have never previously traveled to the United States," according to the Muscarelle Museum.
The exhibit will run until April 5, 2017 before being transported to Boston, where it will be on display at the Museum of Fine Arts from April 18–July 9, 2017.
"A Divine Evening with Botticelli" event will be held Feb. 17, 2017 from 6-9 p.m. The event is free and open to the entire William & Mary community. The goal of the event is to provide a comfortable and exciting space for students to connect with the Botticelli exhibition. The event is a great way to expose students to the museum and foster a strong lifelong appreciation for the arts.
For more information on the exhibit or to buy tickets, click here.