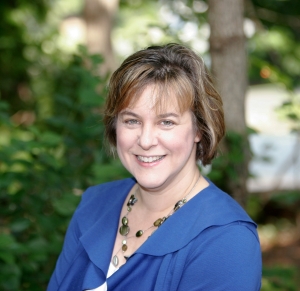 Before Anne Marie Pace '87 ever cracked open a volume of required reading for a class at William & Mary, she poured through books during her grade school years. She re-read Louisa May Alcott's Little Men multiple times and relished books by Beverly Cleary. Socks, a story about a kitten, held a special place on her bookshelf. "That was a book that I loved that I got through the Scholastic Book Club," Pace says. "I remember ordering it, and then I could not wait until it came. A couple weeks later, my teacher handed it to me, and that was the greatest thing ever!"
The day that Pace tucked Socks in her school bag to take home seems to have been a formative experience. Pace now writes children's books, the first two of which the Scholastic Book Club published. She authored the recent favorite Vampirina Ballerina, which Disney Junior plans to transform into an animated TV series and has just published Pigloo, a story with roots in Pace's first grade experience. "I was always a writer," Pace observes of her early years, "and I always sort of thought I wanted to be a published author. That seemed like a nifty thing to do."
After earning a diploma from William & Mary, however, Pace went on to teach. She shared her love of literature with high school students until she and her husband had children, and Pace decided to stay at home to raise the family. "By the time my kids were all in school, I was going pretty full-force with the writing, so I switched," Pace says of her transition from teacher to author.
The transition reached completion in 2002 when Pace's family was tackling her husband's health issues which resulted in a kidney transplant. In the throes of the setback, Pace's husband provided her with some sage advice: "He sort of said to me, 'If you want to do this, you need to take it seriously and find out about how you become published and what it takes.' So I got serious at that point."
Getting serious required Pace to pick a genre. Like many who chose a William & Mary liberal arts education, Pace had an array of interests; she wrote everything from poetry to essays to historical fiction. Memories of picking her childhood favorite reads off the shelves over and over helped her to find her focus. "I read adult books, but I read them once." Pace notes of her reading habits. "I appreciate what children's books do, and I appreciate the craft that goes into them and how a book can change a kid's life. It just seemed important to me, and I wanted to spend my time doing something that felt important." Pace wanted more children to feel the same excitement she did when she received Socks and to foster lifelong loves of literature.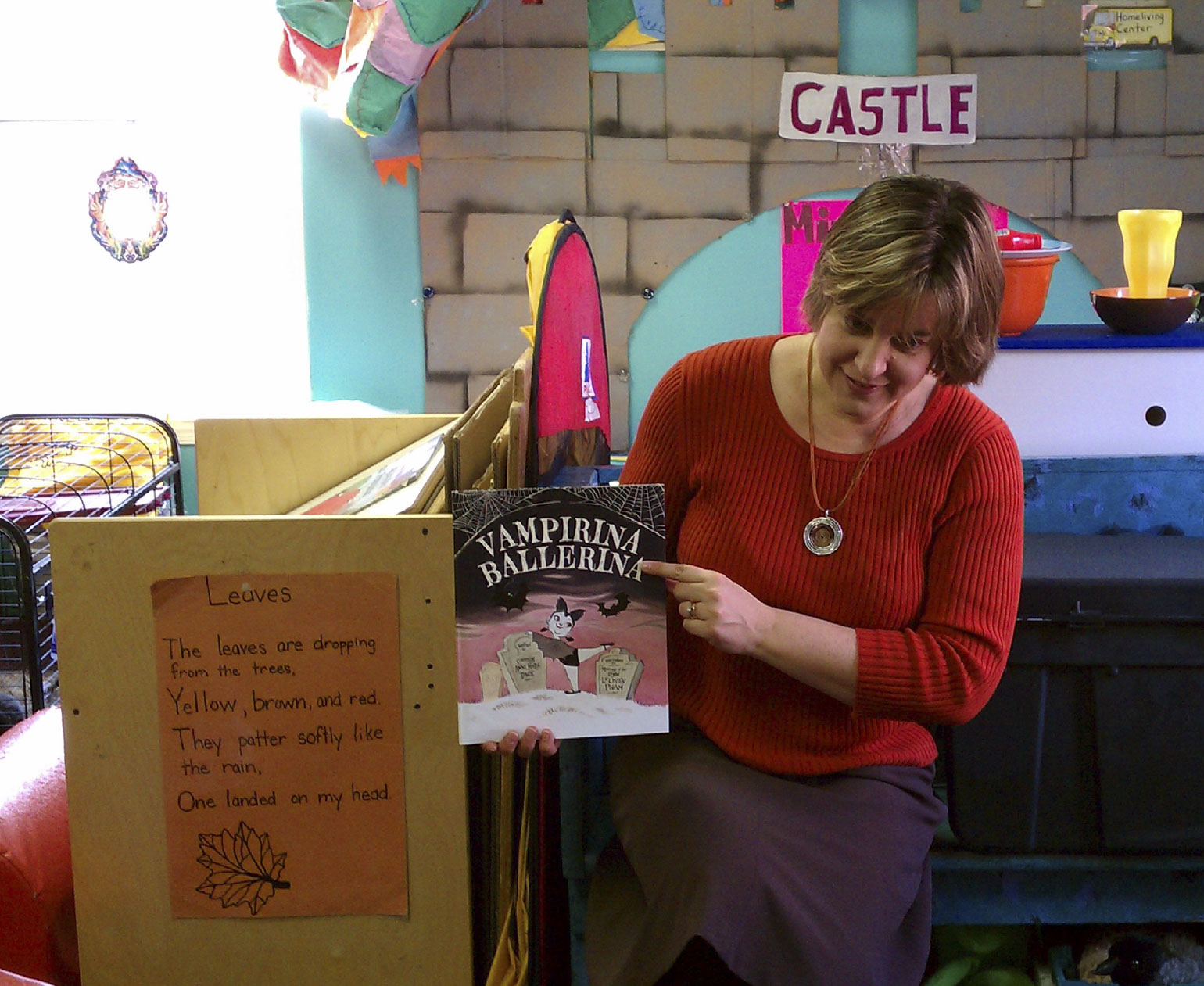 How fitting that she was able to publish her first two books through Firefly Books, the Scholastic Book Club catered toward preschool-aged children. Editors from Firefly reached Pace through her agent, and asked her to write two books: one on "stranger danger" (a topic Pace prefers to refer to as "stranger safety") and another about a bear going to school. Never Ever Talk to Strangers and A Teacher for Bear developed from the requests.
Despite the hours of reading that Pace executed as an English major at William & Mary, she asserts that the most important skill that she learned in college is perseverance. "At W&M, you have to work hard to get in, and you have to work hard after you get in. I think that is true in many fields, but it is definitely true in publishing where you're competing against a lot of qualified people for a very few slots, and once you get in, you're not done. You're really just starting once you've sold a book." Pace relies upon the work ethic that got her into and through William & Mary throughout the publishing process.
This constant quest for quality surfaces particularly with word choice. "Because I'm writing these books that are 350 to 500 words long, every word you pick needs to have some heft behind it. It needs to do a job and probably multiple jobs," Pace explains of the importance of wording children's books correctly. Her words, in addition to telling a story, must be age-appropriate, capture the attention of young children, and satisfy current market interests. "It's not as easy as you might think."
Although Pace doesn't write books specifically to develop children's morals, her first trade book, Vampirina Ballerina reflects the power of perseverance that Pace has discovered in her own life. "The first line of Vampirina Ballerina was originally 'If you dream of becoming a ballerina…' and I ended up changing it [to] 'If you're going to become a ballerina," Pace explains. She wanted that first sentence to have the greatest impact and immediately set the main character Vampirina, a vampire who begins ballet classes, on a mission to achieve a definite goal.
The idea for the book came quickly to Pace when she was thinking about things that normally aren't combined. True to her William & Mary education, Pace delved into some preliminary research on vampire mythology. "I probably didn't even need to do it, but it's more complete," Pace remarks. After about ten rounds of revisions with her editor, Pace finished the book, and Vampirina became a ballerina.
Pace has now adapted Vampirina into a series of books. In addition to working on that series and her other books, Pace also visits schools for book readings. She enjoys interacting with the young students, discussing the importance of perseverance and revision during the writing process and revisiting those skills that she learned as a teacher. She describes her presentations as "a little bit of character, and a little bit of the story, and a little bit about writing."
Children appear to love both the books and the presentations. Sometimes, little girls will come to her talks dressed in their tutus. Pace receives photos from parents as their girls dressed as Vampirina or of their children at a Vampirina Ballerina-themed birthday party. Pace never anticipated this type of acclaim for her stories. "I think the surprise of that makes it feel rewarding," she says of her reaction to seeing children relate to a character that she created. "Even though I didn't have anything to do with how she looks — LeUyen Pham, the illustrator, created her appearance — she still comes from my head!"
Pace received her wish of a meaningful career with a lasting impact on children's literacy. Just as she loved being the kid with her nose stuck in a book, she smiles when she sees other children behaving similarly. Now, she helps facilitate it.