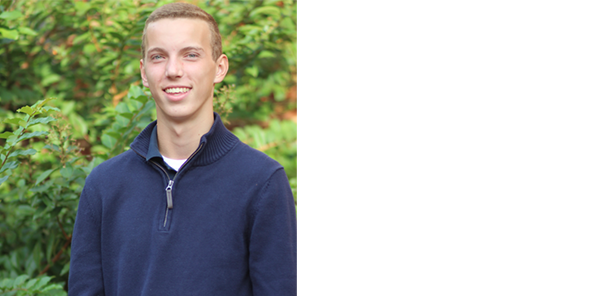 The walk from Monroe Hall to the Williamsburg Library is two-tenths of a mile and takes five minutes. It stretches over brick, concrete, asphalt and it borders two worlds. On one side sits William & Mary and on the other side Williamsburg. I take the walk each day, crossing Richmond Road like the Red Sea — jumping between my hometown and my university.
My friends ask me why I chose a college 15 minutes from my house, and I respond that they do not know the difference between the two worlds. My family has lived in Williamsburg for more than 80 years, but until last year's family weekend, none of them had ever stepped inside Swem Library or learned the names of the academic buildings on the Sunken Garden. My uncles sneaked into the old Blow Hall basketball court in high school, but they never explored the world of William & Mary.
And during senior year of high school, neither had I. But I wanted to. I wanted to discover the world inside my world and attend the university my family grew up around. But the decision was not mine to make. Finances were an issue so I tried not to get too hopeful.
I still remember the night I received my scholarship award letter. Surrounded by my mother, brother and sister, I clicked my computer and sat in silence. This was it. My charter to explore the new world at my doorstep was granted. I was going to be the first in my family to attend William & Mary.
Some days on my trip to the library, I see old high school teachers or family members. We stop, chat and return to our days that were happier than before. That is the privilege of going to college here: I can blend the two worlds of Williamsburg and William & Mary. I can walk down the same Colonial Williamsburg streets that I have visited since childhood with people I just met in classes. Friends probably get tired of my stories, but I cannot help myself when I sit on benches my mother carved her name into in elementary school.
I do not know many places, but I know one place well. Williamsburg and William & Mary are my home, my school, my friends and my family. Scholarships allowed me to explore my own backyard, and I have found memories, relationships and an education that will last a lifetime. And when I take that short walk each day and move between the two worlds I call home, I remember how thankful I am for the ability to stay here. It has been the best opportunity I never thought I would have.