Best Charter Day Weekend ever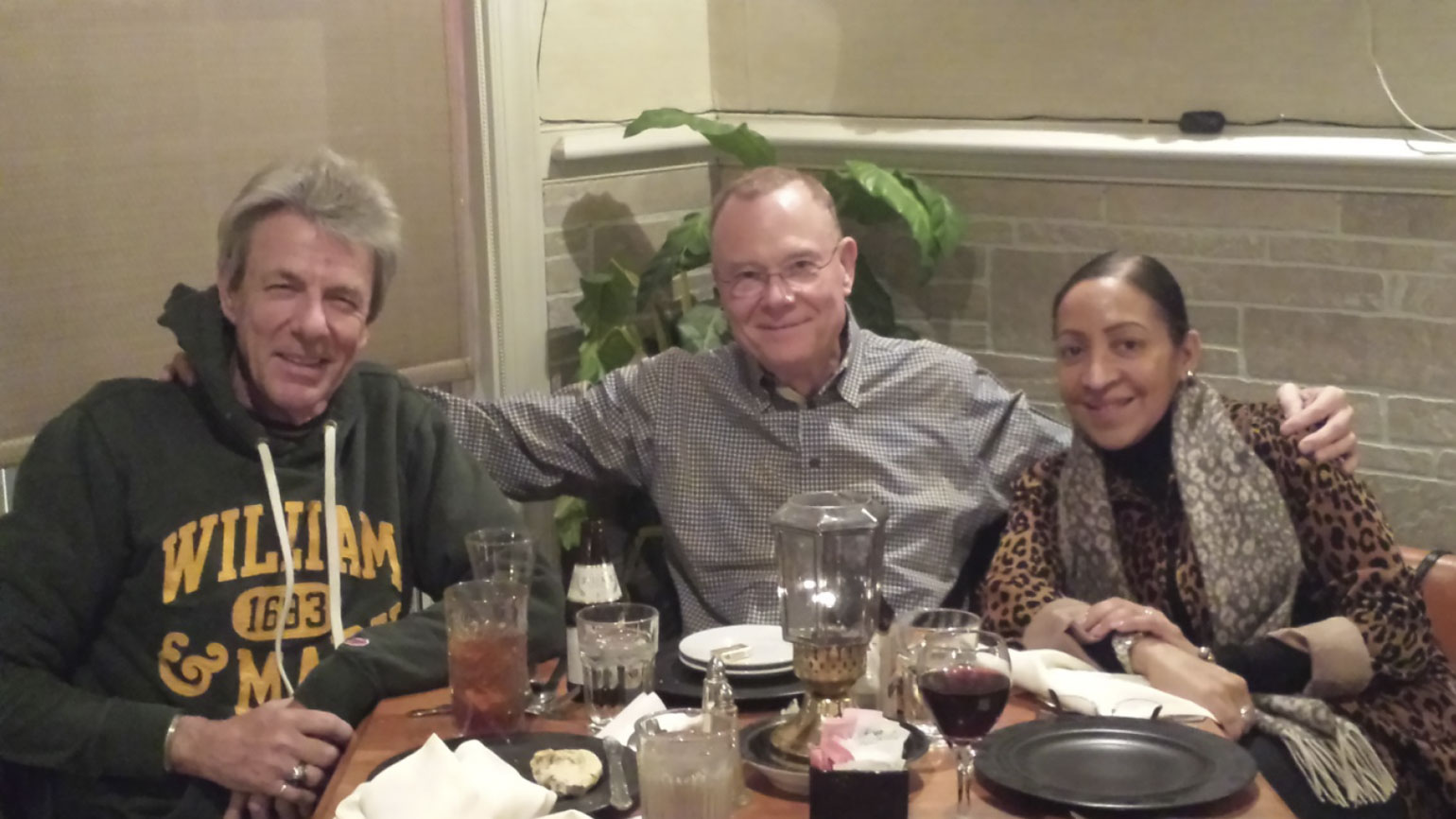 Photo courtesy of Russell Smith Ed.D. '80
This year's Charter Day Weekend was the best ever since Daiza and I started attending William & Mary's birthday celebrations. The weekend had all of the buzz and excitement of Commencement Weekend, but only honorary degrees were awarded.
We arrived on campus early to visit the University Archives at Swem Library. The special collections director gave us a tour of the enlarged library, which included seeing the 10 studios where students can bring their instruments and recording music.
Time flew by while we were on campus, and in no time, it was time for Charter Day Weekend to commence. Before the ceremony started, we were treated to a student jazz group's original treatment of "Hotel California" that was truly pitch perfect.
We have all been to many honorific occasions hosted by organizations where the speeches are professional, but fall flat. However, this year's slate of speeches was light years better. This was due, in part, to the insight of President Taylor Reveley and Rector Todd Stottlemyer in helping to select unique, thought-provoking awardees.
One of the standout moments of the event was the personality of Michael "Pinball" Clemons '89, one of the two honorary degree recipients of the day. He was a star football player at William & Mary - even though he weighed less than 150 pounds. He later played professional football in Canada. He shared how as an African-American boy of a single mom, he dedicated himself to football as a way to advance.
His words were electric, and at one point, he jumped about seven feet from the stage to the floor, to address his coach sitting on the first row face-to-face. Now, he works for a professional football team in Canada, but the astounding accomplishment in my eyes, is his foundation that has built 200 schools in rural areas of China, Latin America and Africa.
At the conclusion of the ceremony, the Accidentals - an all-female acapella group of 20 students - sang a mix of two traditional William & Mary songs and Happy Birthday, which was completed with a five-part harmony and beat boxing.