Hulon Willis Association set to celebrate 25 years in June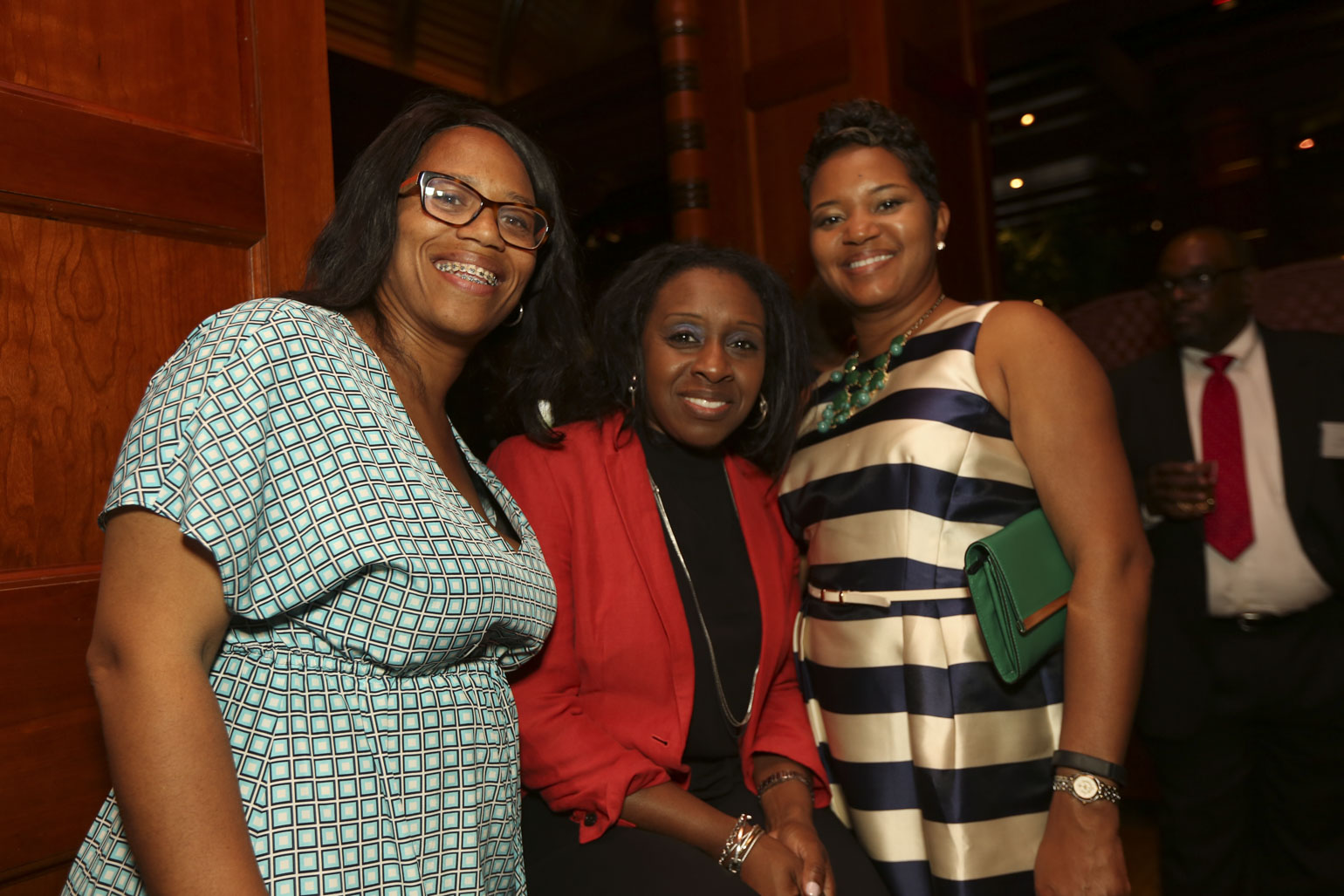 Since 1992, the Hulon Willis Association (HWA) — William & Mary's African-American alumni organization — has been dedicated to encouraging fellowship among alumni and enhancing the quality of life for current African-American students at the university through scholarship opportunities as well as other avenues of involvement. On June 23-25, HWA will be putting those accomplishments on display and looking towards the future during its 25th Anniversary Weekend in Washington, D.C.
The weekend will feature many of the university's esteemed African-American alumni and faculty in a variety of iconic D.C. locations. On Friday, keynote speaker Mica Willis '13 — the granddaughter of the group's namesake, Hulon Willis M.Ed. '56 — and emcee Ric Lampkins '14 will kick the weekend off at "One Tribe One Mic" (located at the famous restaurant Busboys and Poets) for a night of young alumni and student performances.
Saturday's schedule of events will begin with a breakfast and panel discussion entitled "Hulon Willis in the World." Moderated by William & Mary's Chief Diversity Officer Chon Glover M.Ed. '99, Ed.D. '06, the conversation will feature an array of alumni speaking about their venerable careers in public affairs and politics, and the importance of diversity both in their field and in higher education. HWA will then take over the National Mall for "An Afternoon of African-American History" and exclusive access to the sold-out National Museum of African American History and Culture.
HWA's weekend will culminate with the 25th Anniversary Gala on Saturday evening. It will be held at The National Press Club, which has hosted every U.S. president since Theodore Roosevelt, and will be a night of celebration and recognition of African-American history at William & Mary. From "The Inevitable Present," a Swem Special Collection Exhibit on the history of integration at the university, to keynote speakers including Hulon L. Willis, Jr. '77 and renowned William & Mary Professor Joanne M. Braxton, Ph.D., the evening will be one to inform and inspire, and one to remember.
Finally, HWA will say farewell at a "Bon Voyage Brunch, D.C. Style." Join the Weekend Host Committee at Jose Andres' Oyamel Cocina Mexicana for a classic Washington brunch before hitting the road, and reflect on a Tribe weekend well done.
Registration is open for HWA's 25th Anniversary Weekend, and events are filling up fast! Click here to register for the weekend's array of events, and click here for more information on the weekend and available accommodations. For more information, contact Thomas Johnson '92, HWA president, at tlj0689@gmail.com or Jack Edgar '15, assistant director of regional alumni engagement & HWA staff liaison, at jjedgar@wm.edu.