2017 W&M Graduation Series: Lyndah Lovell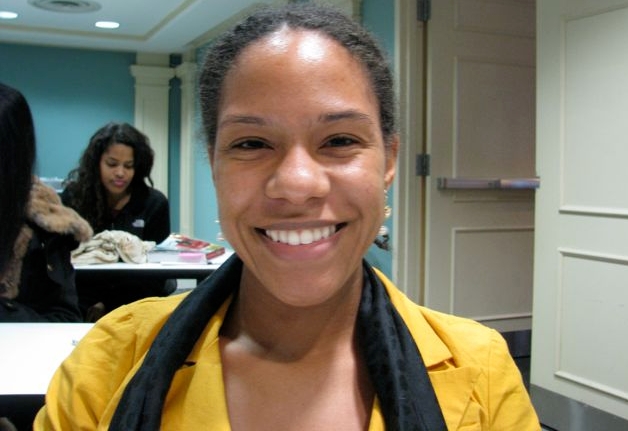 Lyndah Lovell '17 is one of several William & Mary seniors who will be featured in a scholarships series on our blog, The Gale, leading up to Commencement.
Hometown: Fredericksburg, Va.
Major: Neuroscience
What type of impact do you want to make on the world and how do you plan to do it?
I plan to support and inspire others to achieve their passions. I aim to do this by becoming a medical doctor and overall caregiver to patients, students and simply anyone around me who could use my help. Such an aim requires that I be open to new perspectives, accept that everyone has their unique path to take in life and always being loving and kind.
What are your plans for the future, or in your career?
I plan to become a medical doctor, possibly as an obstetrician or neurosurgeon.
What skills have you gained while attending W&M, and/or, how has William & Mary prepared you for the future?
I cannot adequately explain how significant of an impact W&M has had on my life, but I aim to express that in my work ethic and daily interactions with others. Overall, W&M has taught me how to be understanding of different values, how to think critically about ethical issues, how to be a strong researcher and how to better define myself. I simply believe I have become a better human being after having the privilege of learning from the whole campus community.
Looking back, what is the best thing you will take with you from your experience at William & Mary? (A favorite memory or tradition, times with your closest friends, your favorite professors, or life lessons, etc.)
The best thing I will take with me will be the life lessons I have gained from my closest friends, my professors and the personal struggles I've experienced at W&M.
How did scholarships impact your William & Mary experience?
The scholarship made me financially secure and debt-free. I cannot express how extraordinarily grateful I am for this gift!
How has a scholarship changed your trajectory in life? Would you have come to W&M without a scholarship?
I am not sure if I would have come to W&M without a scholarship; the scholarship was honestly a leading reason for my decision to come. Regardless, four years later, I am so grateful that I did decide to come to W&M. The scholarship has changed my trajectory by potentially making me more financially capable in post-graduate life, and inspiring me to give to others as much as others have given to me, and then some!
Note to donors:
Words simply cannot describe how this scholarship has positively impacted my life, but I hope to express my thanks by spending my life consistently giving to others and strengthening lives, just as mine was strengthened. Thank you so very much!