Soh Yeong Roh '84 discusses artificial intelligence, big data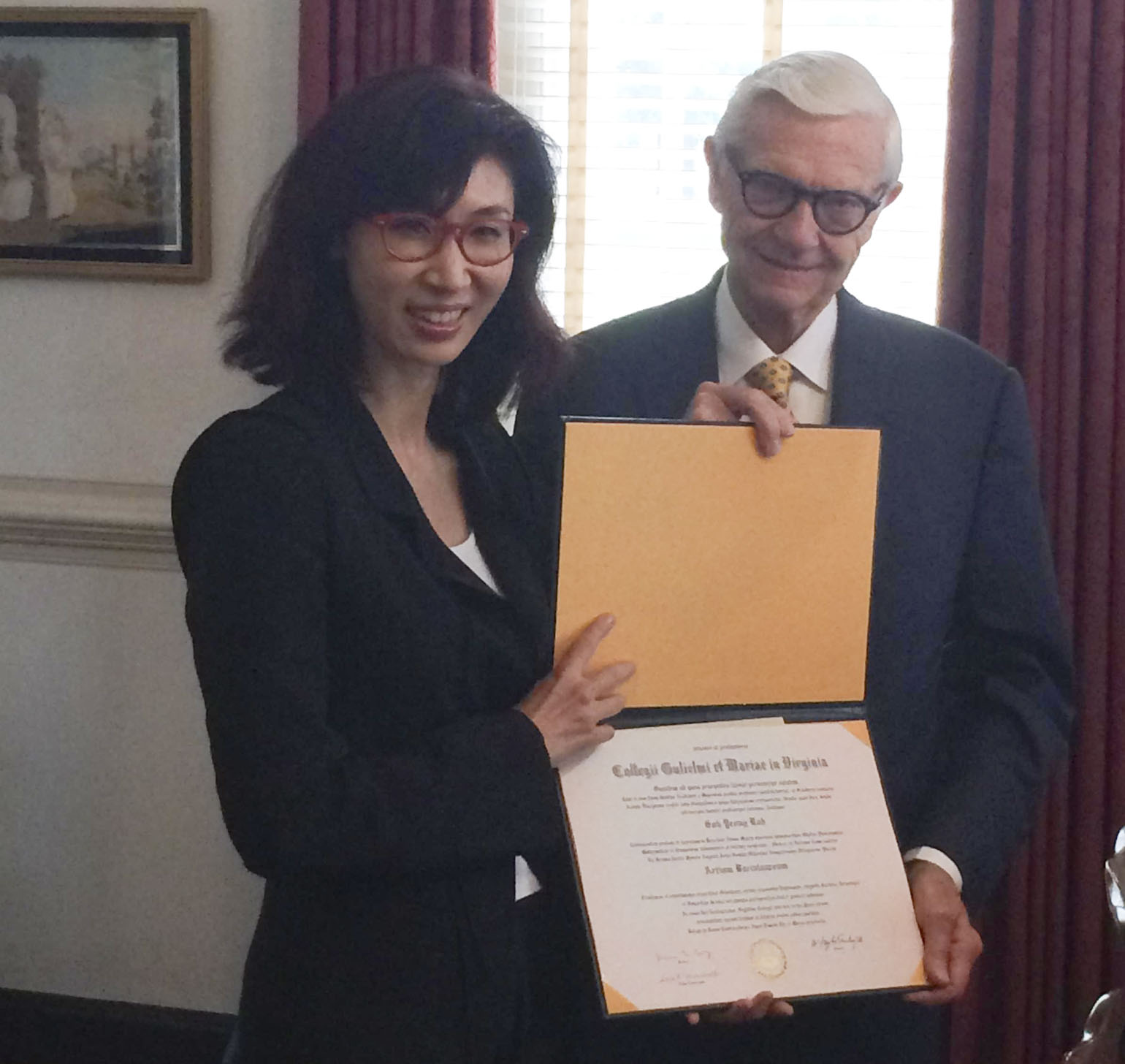 Soh Yeong Roh '84, the founder and art director of Art Center Nabi in South Korea, delivered the 2017 George Tayloe Ross Address on International Peace at the Raymond A. Mason School of Business earlier this month. Roh spoke about the crossover of art and technology in her speech entitled "Neotopia: Technology and Humanity."
In her speech, Roh presented both the advantages and limitations of combining artificial intelligence with the seemingly unlimited amount of data that is accessible. She also presented examples of her "emotional" robots, which would have the emotive capabilities of a human - merging her passions for human and robotic intersection.
"The whole point of my work with machine learning and AI is learning how to make a machine think like a human being," Roh says.
The George Tayloe Ross Address on International Peace is an annual speech established to promote peace by exploring topics of current interest that influence relations among nations.
Roh is the founder and director of the Art Center of Nabi. Since the center's creation, it has aimed to combine digital media and information that has come along with the rise in communication technology with art, creating a new way to express ideas, creativity and cultural expression.
Roh graduated from William & Mary with a degree in economics and pursued graduate work in economics at University of Chicago. She then went to Stanford University, where she earned a master's degree in education, then attended Yonsei University in Seoul where she participated in graduate work in media communication. In addition to her role at Art Center of Nabi, Roh also teaches at Seoul National University. She has authored several books including "This is Media Art" and "Digital Art."