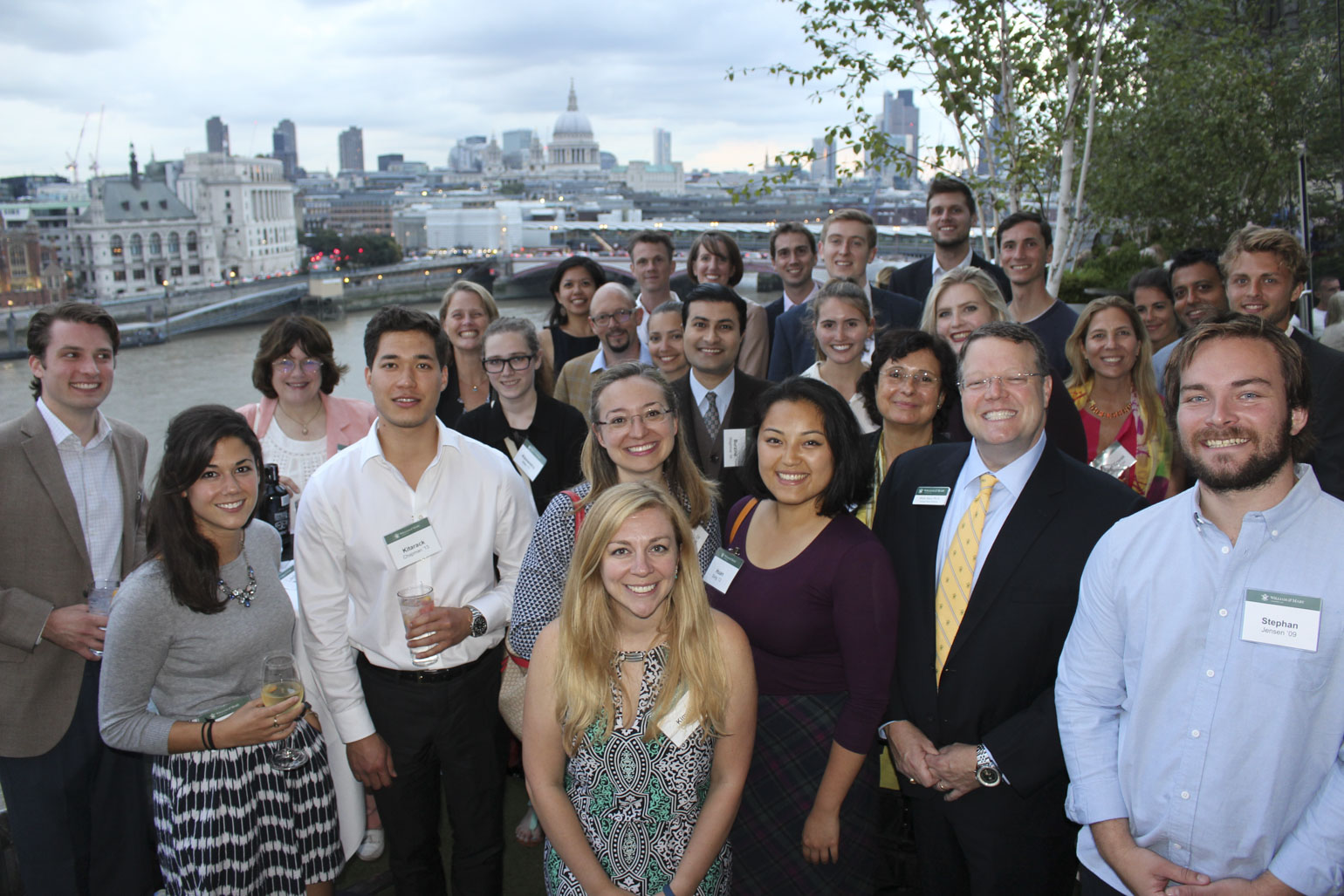 Photos courtesy of Mark Sikes Ph.D. '15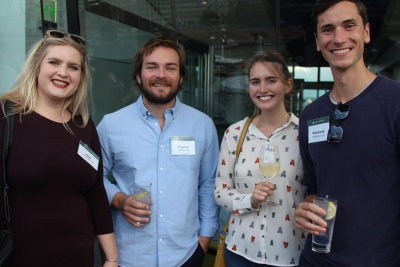 It's official! We have a new tradition. This was the second year that I've had the chance to meet with alumni in London on my annual trip to St. Andrews. Last year was a spur of the moment event that Dean Marjorie Thomas and I planned with about two days to spare. This year, we worked with colleagues in Alumni Engagement and one of the new chapter leaders, Helen Greenhough M.B.A. '15, to organize. I was surprised to learn that we had 34 alumni and one parent registered.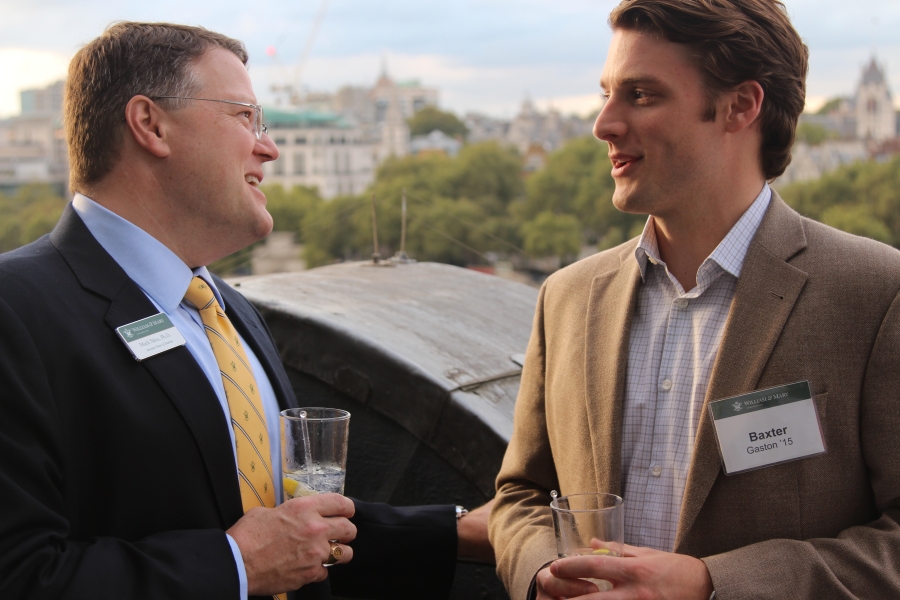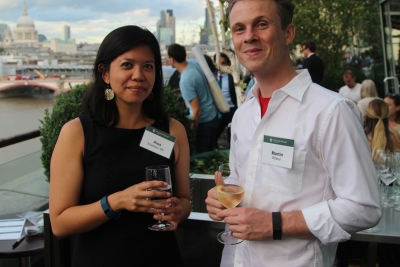 We hosted the group on the outside terrace of the OXO Tower Restaurant on the South Bank of London. Not only did it have a beautiful view of the city overlooking the River Thames, the weather was a perfect 71 and sunny. This was such a welcome break from the normal London clouds and mist. Anshuman Vohra '00, president and founder of BULLDOG Gin, made sure we had a beverage that was bold and distinctive for our classic London event.
It was great to learn about the talented alumni living in the London area, everything from an alumnus' career as a professional tennis player to others who enjoy successful finance careers. There was also a W&M grad that just completed their MBA at Oxford. The possibilities are endless with a William & Mary education.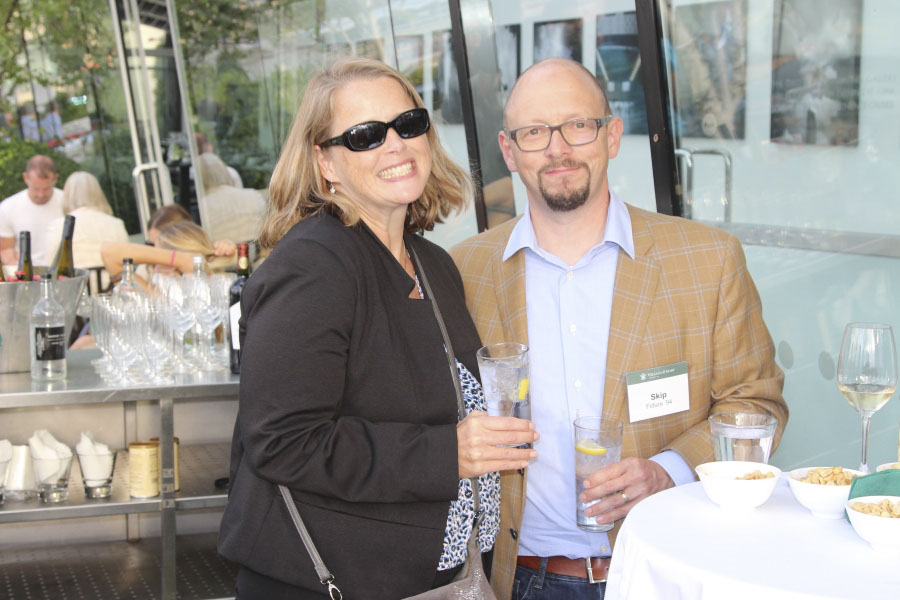 I am thrilled to see a lifelong commitment to the Tribe across the pond, and how alumni engagement opportunities like this one provide a venue for folks to share their fond memories of the Sunken Garden.
Thanks everyone for a lovely evening. I look forward to seeing you again next year.