Volunteer celebration: Careers
See how Cristie Lucas '99 is helping W&M students with her work on the Cohen Career Center Employer Advisory Board.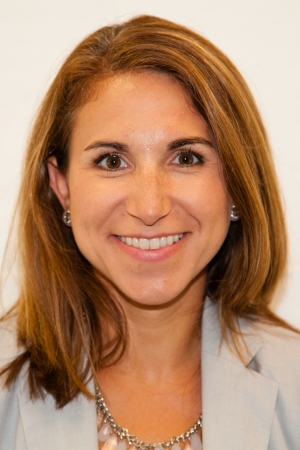 What do you do for a living?
I serve as the director of recruiting for two consulting firms, Veris Consulting, Inc. and Vault Consulting, LLC. I am responsible for building and developing the talent pipelines that fuel our firms through experiential learning, college recruiting, talent acquisition and onboarding/professional development.
How do you still use your W&M education today?
In the field of human capital, I get to combine my undergraduate coursework (accounting, which led to getting a CPA) with my passion for connecting people. In my work, I fall back on the business principles I learned in the Mason School of Business regularly, but I am surprised at how often I also find myself pulling from concepts and experiences that I gained in my liberal arts curriculum. It turns out that being well-spoken, well-written and able to motivate others come much more naturally when you've studied government, English and psychology! I now see the inherent beauty in the combination of these subjects. Part of the gift of a William & Mary education is also the quality of the people with whom you will study - they raise the bar. I am much more at ease working through a problem or thinking "outside of the box" because of the opportunities I had to engage with gifted scientists in my physics classes and because of the incredible artists and performers with whom I studied in the modern dance program. I continue to seek out strong teams and strong cohorts as a result of the quality of the classmates I had.
In what ways are you still involved with W&M?
I am on campus often through my work in college recruiting. I meet with students who are considering careers in accounting consulting and mentor students who are learning about interviewing and networking. In addition to the exciting work we are doing on the Cohen Career Center Employer Advisory Board, I remain connected to my reunion class gift committee and speak regularly to campus student groups in business.
What is your volunteer role and what are your responsibilities?
I have been involved with campus recruiting at W&M in some capacity for the more than 35 semesters. I now get to combine that hands-on experience as an employer on campus with a more strategic understanding of the talent acquisition industry overall on the Cohen Career Center Employer Advisory Board to help W&M best position itself and its brand to employers looking to hire our students and to students who are preparing for their careers.
Why did you decide to volunteer with the career center?
I was an extern at my firm almost 20 years ago, so if you can believe it, I am also a product of the same recruiting process for which I am now responsible. I got a lot of great career advice at the Cohen Career Center that has paid itself back in dividends over the years!
What do you like about doing this?
I am passionate about helping students hone the soft skills they will need to succeed professionally. We call this career readiness, and it is so important for our students. Regardless of the trade you select, well-developed soft skills will set you apart. I believe the business sense that I bring to the discussion is uniquely helpful.
Why do you think staying connected to alma mater is important?
It took me about 10 years to realize what a "network" truly looked like. It turns out that having a "network" isn't about one person getting a job or gaining a client. It's about the connection you help someone else make, the relationship you form which will help you pay forward the help you once received from someone else and the conversations and experiences we have which take on new meaning when they intersect. The sum of the William & Mary network is far greater than our individual parts when we come together and stay connected.
Why would you recommend volunteering for the College to other alumni?
The value of the degree anyone received years ago will always hinge on the quality of the graduates graduating right now. As alumni, we have a collective responsibility to share our time and talents to help these students to be as prepared as possible.
Whether you're looking to get engaged with fellow alumni or connect with students, there is an opportunity for you to get involved today. For more information on volunteer opportunities and to sign up, visit wmalumni.com/volunteer.