Happy One Tribe One Day! With one extraordinary day of giving back and paying it forward, we have the chance to show the world how much alma mater means to us.
We have a goal of 7,000 donors, and we can't do it without your help! Visit the One Tribe One Day site to make your gift and track our progress. And be sure to follow along with our social media stream throughout the day here.
Read below to hear from alumni, students and staff about why they gave and what William & Mary means to them. Check back throughout One Tribe One Day as the Gale posts more Tribe Pride.
Leanne Kurland '75
"A huge thanks to the entire W&M community for answering our Kurland Challenge so quickly. 1000 donors in just an hour! Alex and I are grateful to be able to show our supportand love for the College. Each and every contribution on this day helps insure W&M's place among the best universities here and around the world. Go Tribe!"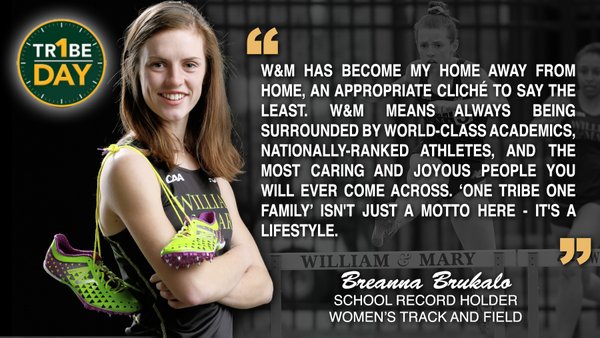 Photo courtesy of Tribe Athletics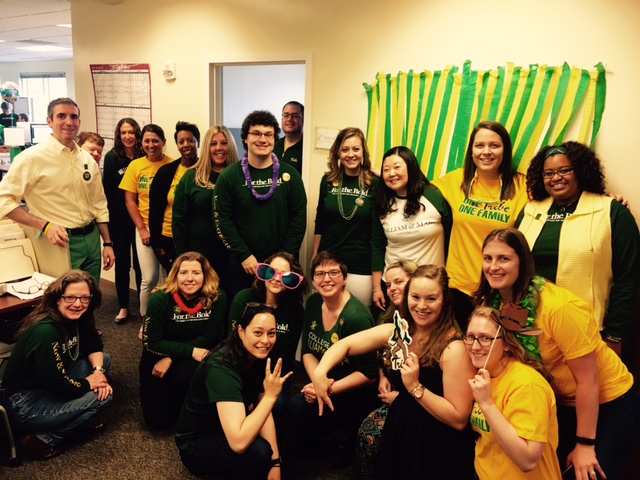 Some of us may not be alumni, but your University Advancement staff still has tons of Tribe Pride!
Video Series
Watch President Reveley's adventures as videos unlock throughout One Tribe One Day.
Law and Order: Honor Code Unit