Supreme Court Justice Kennedy speaks during W&M Weekend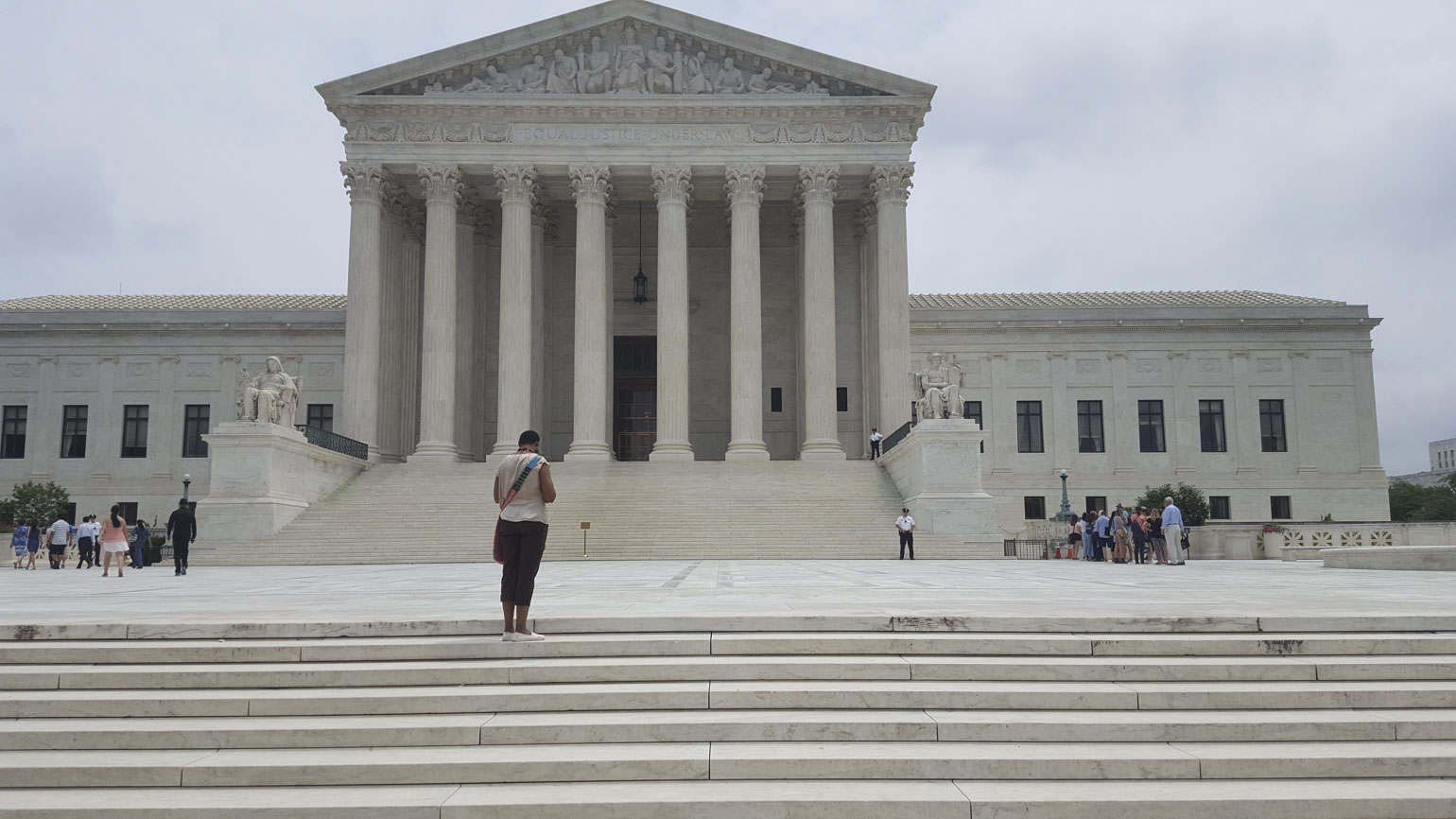 The Supreme Court was one of several tours taken by attendees during William & Mary Weekend.
Photo by Ashley K. Speed
It was not your every day tour at the Supreme Court last week for William & Mary Weekend attendees. The group received a special visit from Supreme Court Justice Anthony Kennedy.
Kennedy explained how the highest court in the land works and the thought process that goes into hearing and deciding cases. Kennedy, who spent close to an hour with the group, explained the Court receives about 9,000 cases a year - a huge number, considering the justices only hear about 80 cases annually. Kennedy revisited the topic of the importance of the Court by thoroughly explaining its position on cases.
"We give reasons for what we do…" Kennedy said. "Giving reasons for what we do is so important in this society. Sometimes we succeed. Sometimes we don't."
Kennedy also briefly discussed the advantages of justices working together for such a long period of time.
"When you are with people for a long time you get to know them," Kennedy said. "It's often not a surprise how one of us approaches a case. I've learned over time to make an argument that brings some consensus."
Keenan Cox, a W&M Weekend attendee, described the tour as a once-in-a-lifetime experience.
"I thought it was excellent," Cox said. "This was on my bucket list. It was exciting to meet him in person. I'm beginning to think this presidential election may end up in the Supreme Court."
During the question and answer period, Cox asked Kennedy how important public opinion is to the Court when deciding cases.
"It's important only whether they agree or disagree that we've done our job the right way, that we've been fair and we've had principles that are explainable," Kennedy said. "We write in order to inspire allegiance to what we do."
William & Mary law professor, James Y. Stern, was the host of the tour. He clerked for Kennedy for a year and briefly talked about his experience.
"The atmosphere is very collegial," Stern said. " The justices all have friendly relationships with one another. You don't see arguing in the hallways. Everything is sort of done on paper and that's how they hash things out."
Nancy Gofus '75 said the Supreme Court tour was an event that made the inaugural William & Mary Weekend standout.
"It was an experience that was truly unique," Gofus said. "It was something you couldn't get as an average tourist here in Washington. To have a Supreme Court Justice talk to you about the rule of law and to have that William & Mary connection with one of our law professors who was his clerk - it was a really unique William & Mary experience."