Seoul: The power of the Griffin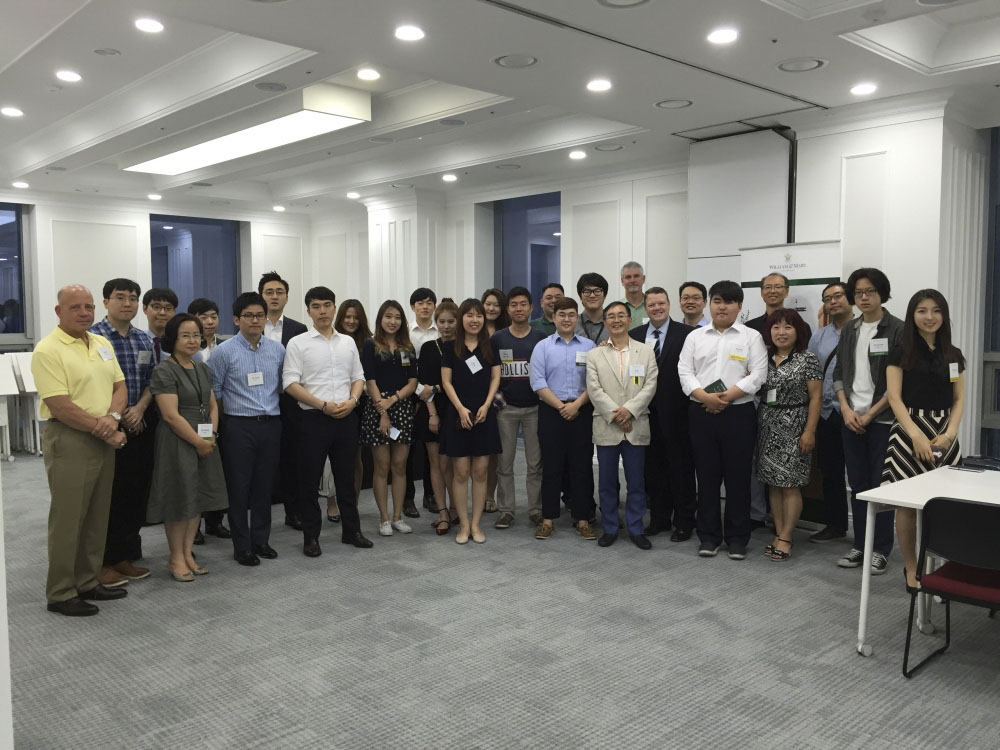 Our second summer trip to Seoul to gather alumni, current students, and new students and their families was a great success. Many thanks to S.K. Lim '81 for hosting this year's event. Every student who attended last year as a new student came back this year to welcome incoming students from Korea to the Tribe.
It was especially wonderful to meet Kwang Min Ahn who will start his M.B.A. at William & Mary in the fall. Kwang Min and his wife are excited to move to the U.S., but are having some difficulty deciding where to move based on what middle school their 12-year-old son should attend. Mark Sikes Ph.D. '15 and I both have 12 year-olds so we were able to give Kwang Min the pros and cons of Berkley Middle School versus Hornsby Middle School. At the end of the evening, we gave Kwang Min a plush Griffin doll to give to his son. The next day I received the best email:
Hi, It's Ahn.
You cannot imagine how my son was so happy to have Griffin that he went to bed with it. I really appreciate your kindness. I hope you have a wonderful Asia tour and be back U.S. with safety.
Warm regards,
Kwang Min Ahn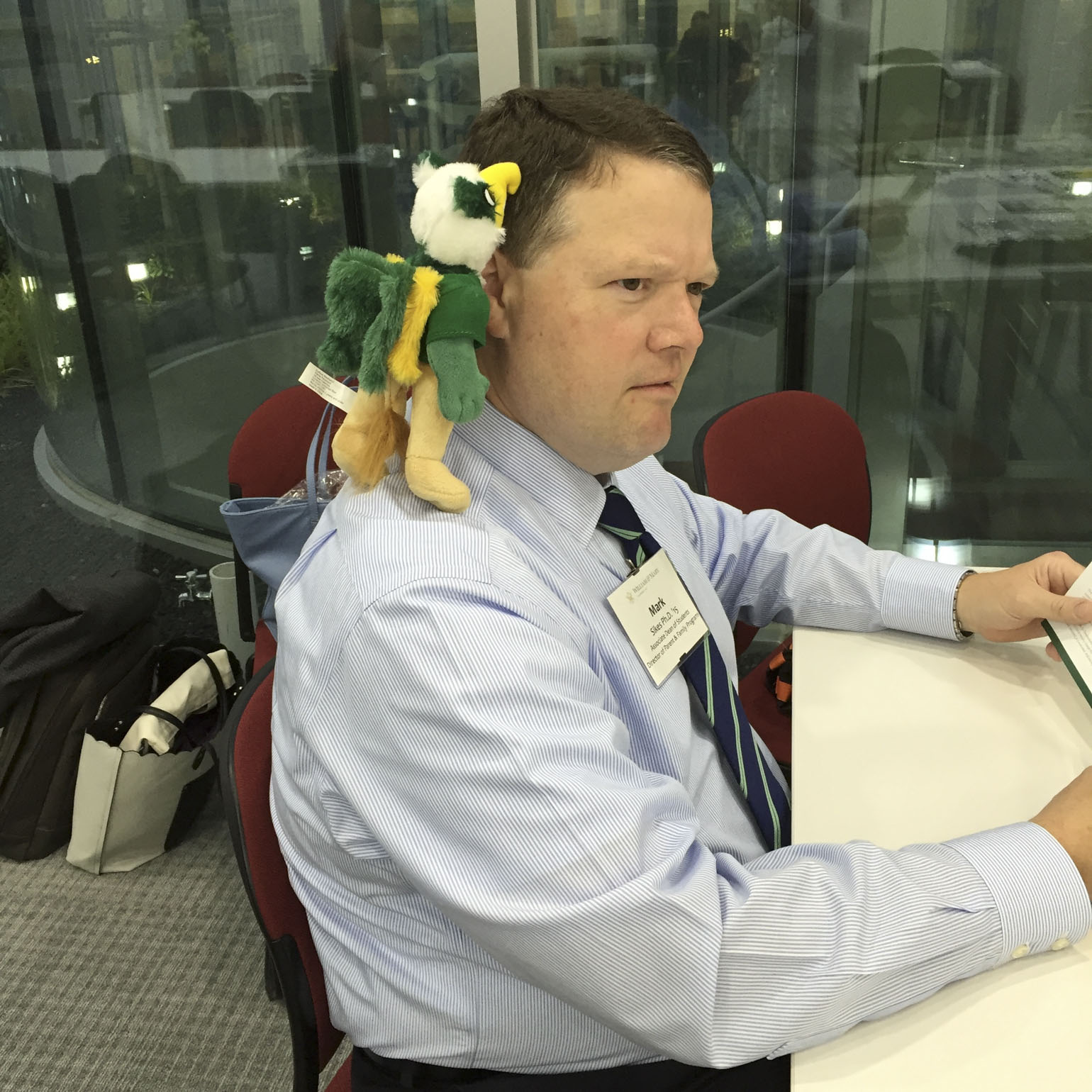 Associate Dean of Students and Director of Parent & Family Programs Mark Sikes Ph.D. '15 with the Griffin.