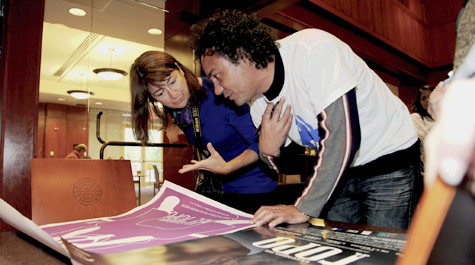 Professor Ann Marie Stock and her students have studied the rich cultural history of art and cinema in Cuba. They are celebrating that culture in an exhibition of movie posters in Swem's Botetourt Gallery.
Photo courtesy of Troy Davis/Swem
Ann Marie Stock, William & Mary professor of Hispanic studies and film and media studies, goes behind the scenes of Cuba's vibrant film tradition.