Raymond Mason Inducted into Baltimore Sun Hall of Fame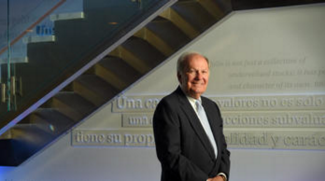 Raymond "Chip" Mason '59, founder of Baltimore-based investment firm Legg Mason, was recently honored by the Baltimore Sun for his impact on the city. Mason is also the namesake of the Raymond A. Mason School of Business at William & Mary.
Read more in the Baltimore Sun.