The William & Mary community is mourning the death of Thomas A. Graves Jr., who served as the university's 23rd president from 1971 to 1985. Graves died in Williamsburg last Friday at 91 years old.
During Graves' presidency, William & Mary reached a number of important milestones. From launching the university's largest fundraising campaign at the time and establishing the first language house on campus, to seeing through the construction of a new William & Mary Law School building, we take a look at some of Graves' accomplishments, as told through the Alumni Gazette (now the W&M Alumni Magazine).
The Beginning
Before coming to William & Mary, Graves served on the faculty of Harvard's business school. He moved to Switzerland in 1960 to direct the IMEDE Management Development Institute. In 1964, he became the associate dean of Stanford University's Graduate School of Business; he also served as the director of that university's International Center for Advancement of Management Education. Graves returned to Harvard in 1967 to become the associate dean of the Graduate School of Business Administration. He and his wife, Zoë, moved into the President's House at W&M in August 1971.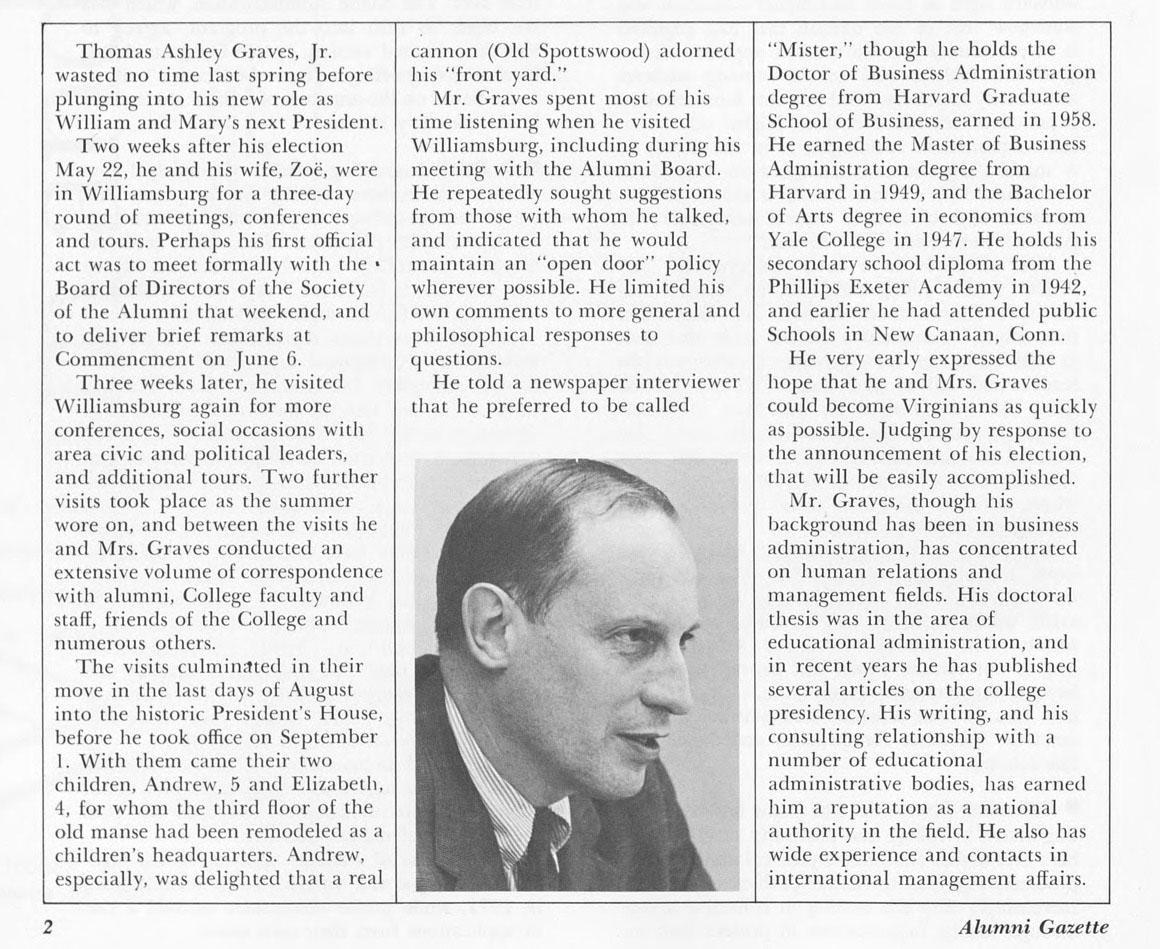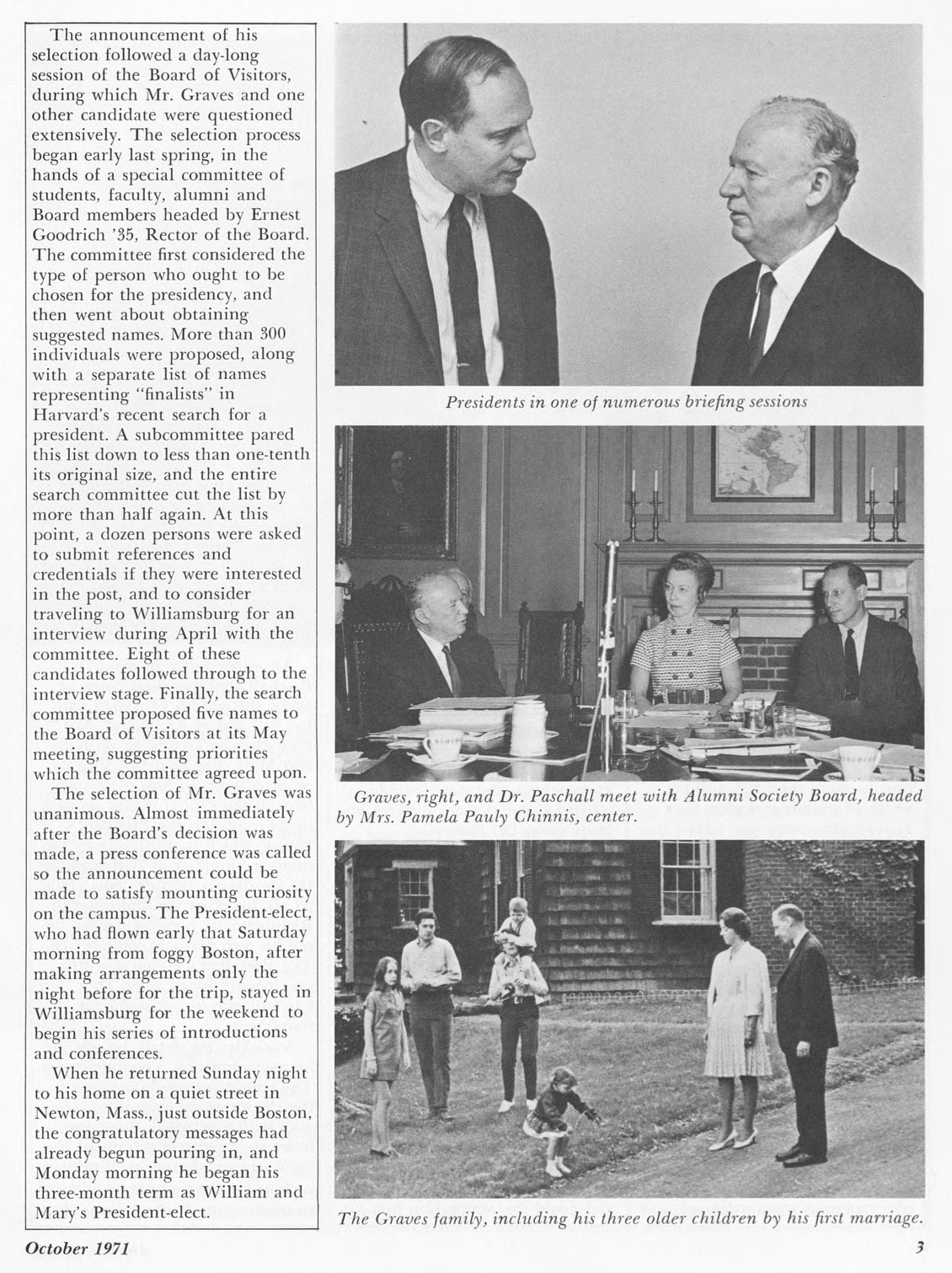 Language Houses
The first language houses were started at William & Mary during the Graves Presidency in the fall of 1973. What began as three houses dedicated to German, French and Spanish language and culture has grown to include eight residence halls dedicated to the study of Arabic, Chinese, French, German, Italian, Japanese, Russian and Spanish.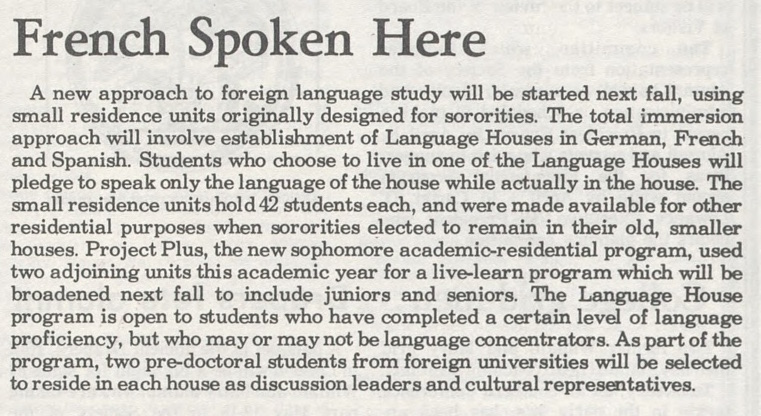 President's House Renovation
In 1971, the President's House underwent its third major renovation and its first since it was turned over to the Colonial Williamsburg Restoration Project in 1927. This renovation made the third floor habitable and added central air conditioning. Upgrades also included the addition of a half bath on the first floor, new closets and the replacement of the electrical and plumbing systems.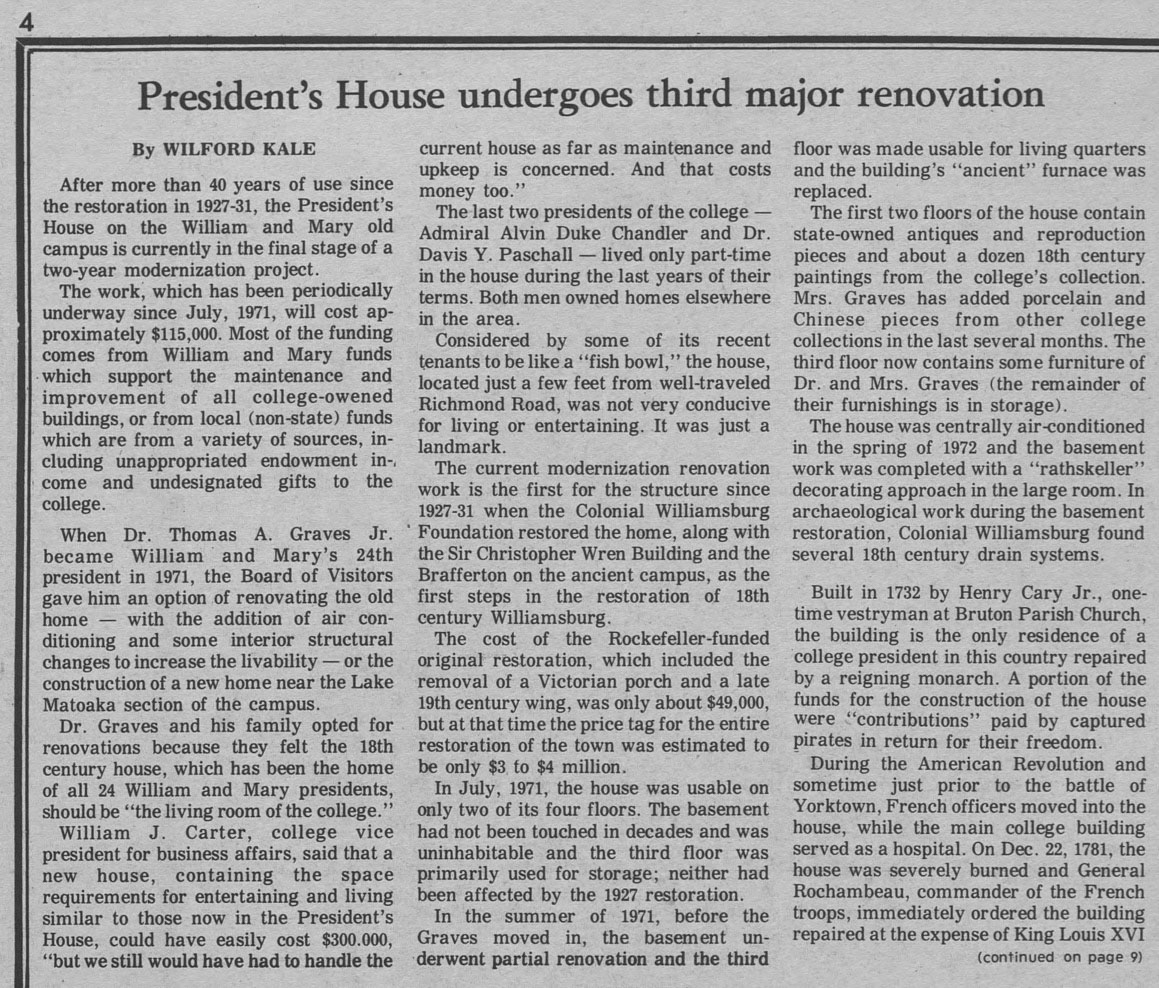 The Campaign for the College
During Graves' presidency, William & Mary launched its largest campaign to date, raising more than $20 million in private gifts. In May 1979, the university announced to the W&M community that it had surpassed its $19 million goal with a full six weeks remaining in the three-year fundraising campaign.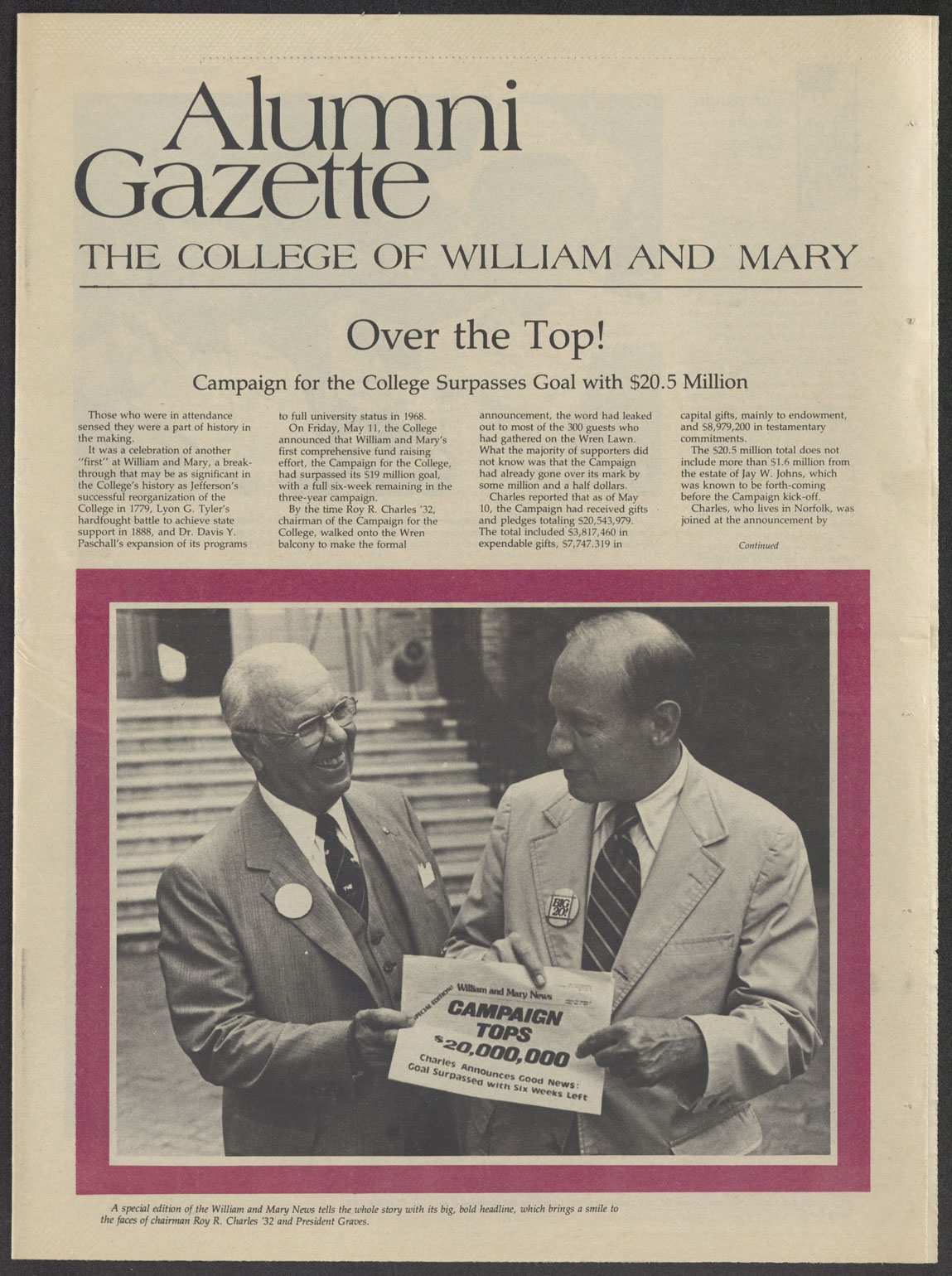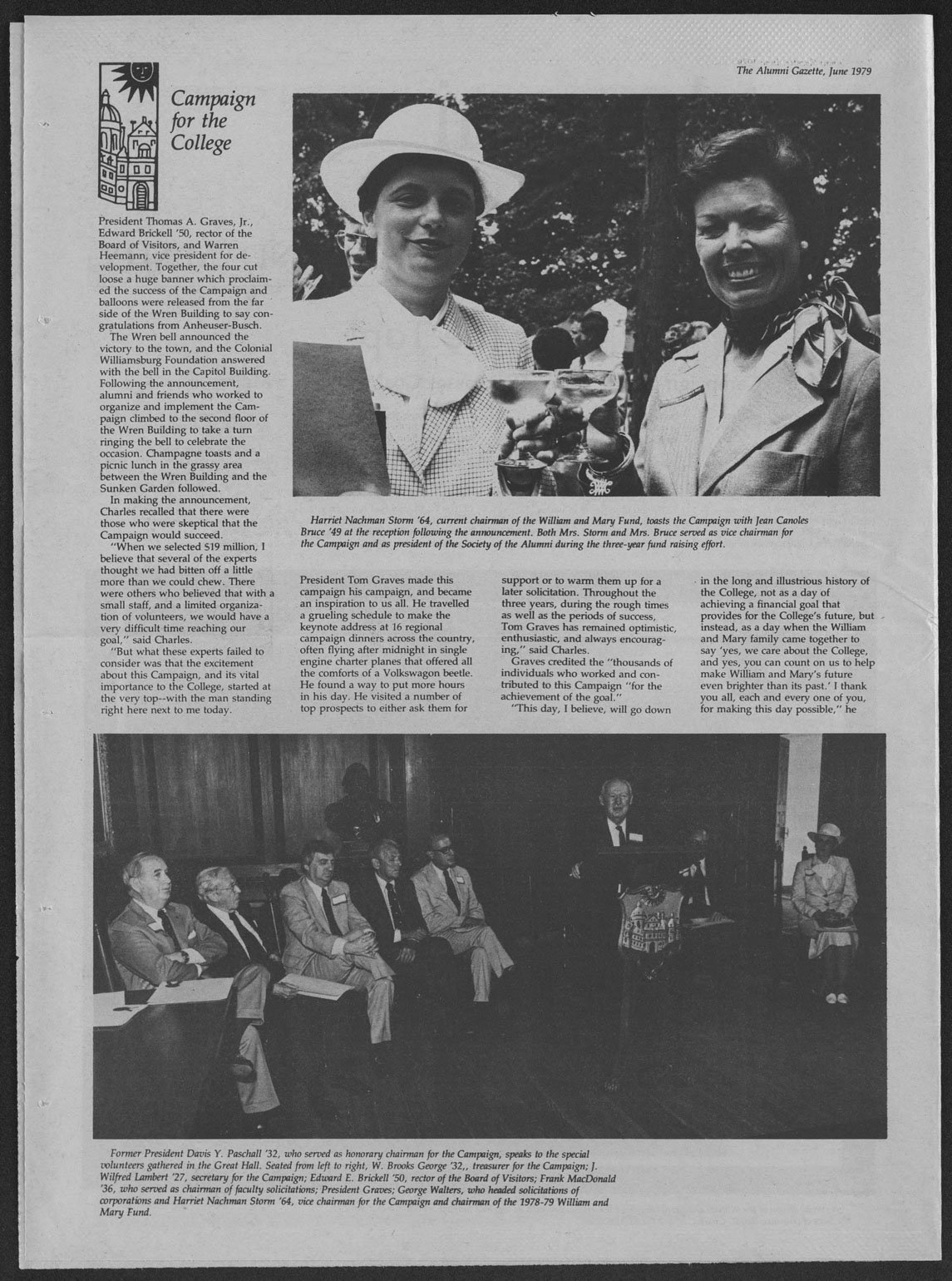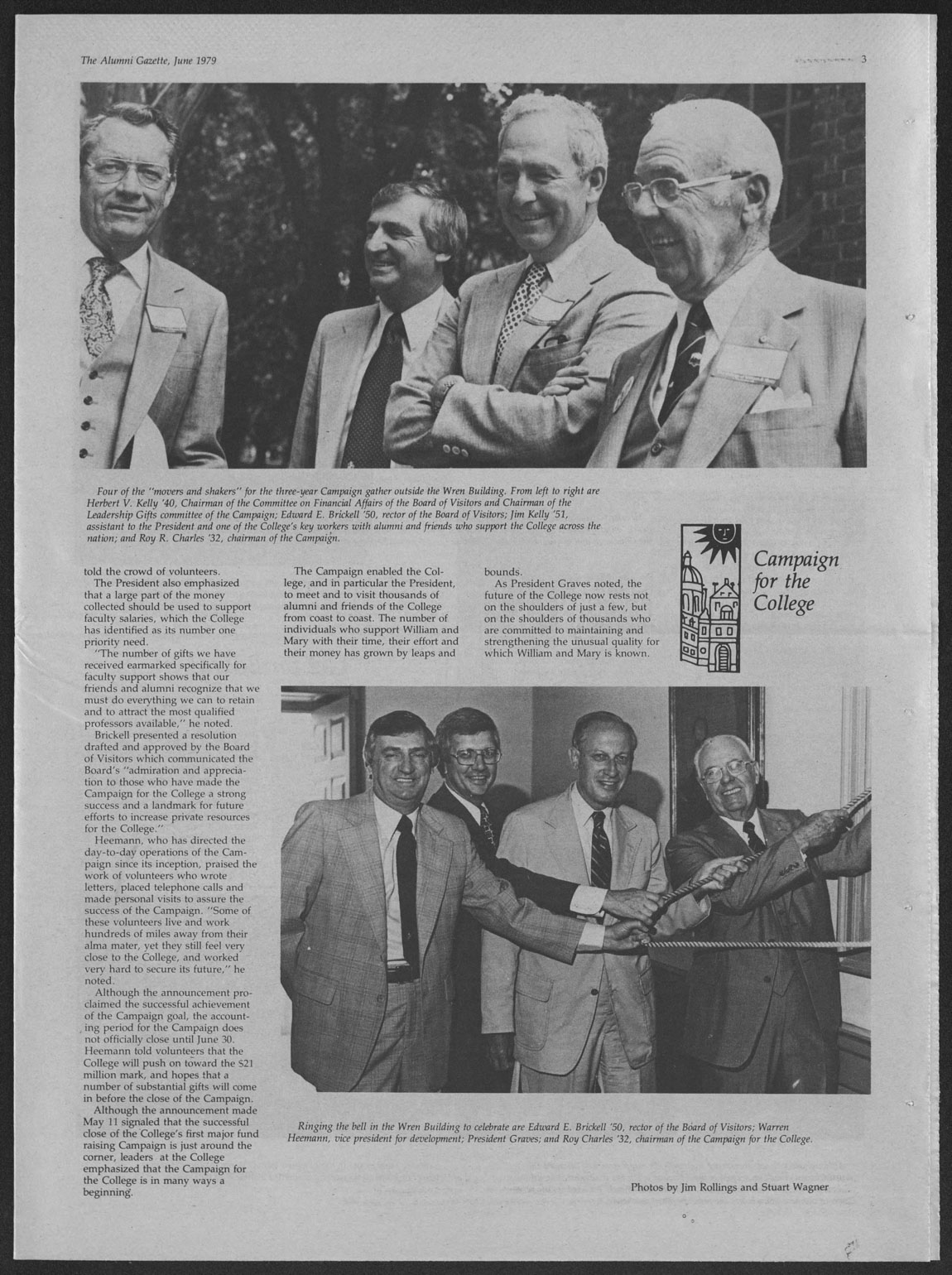 New Law School Building Opens
In 1968, the Library building was renamed Marshall-Wythe Hall when the School of Law moved in. The law school would reside there until it moved into its current location on South Henry Street. William & Mary dedicated its new law school building in September 1980.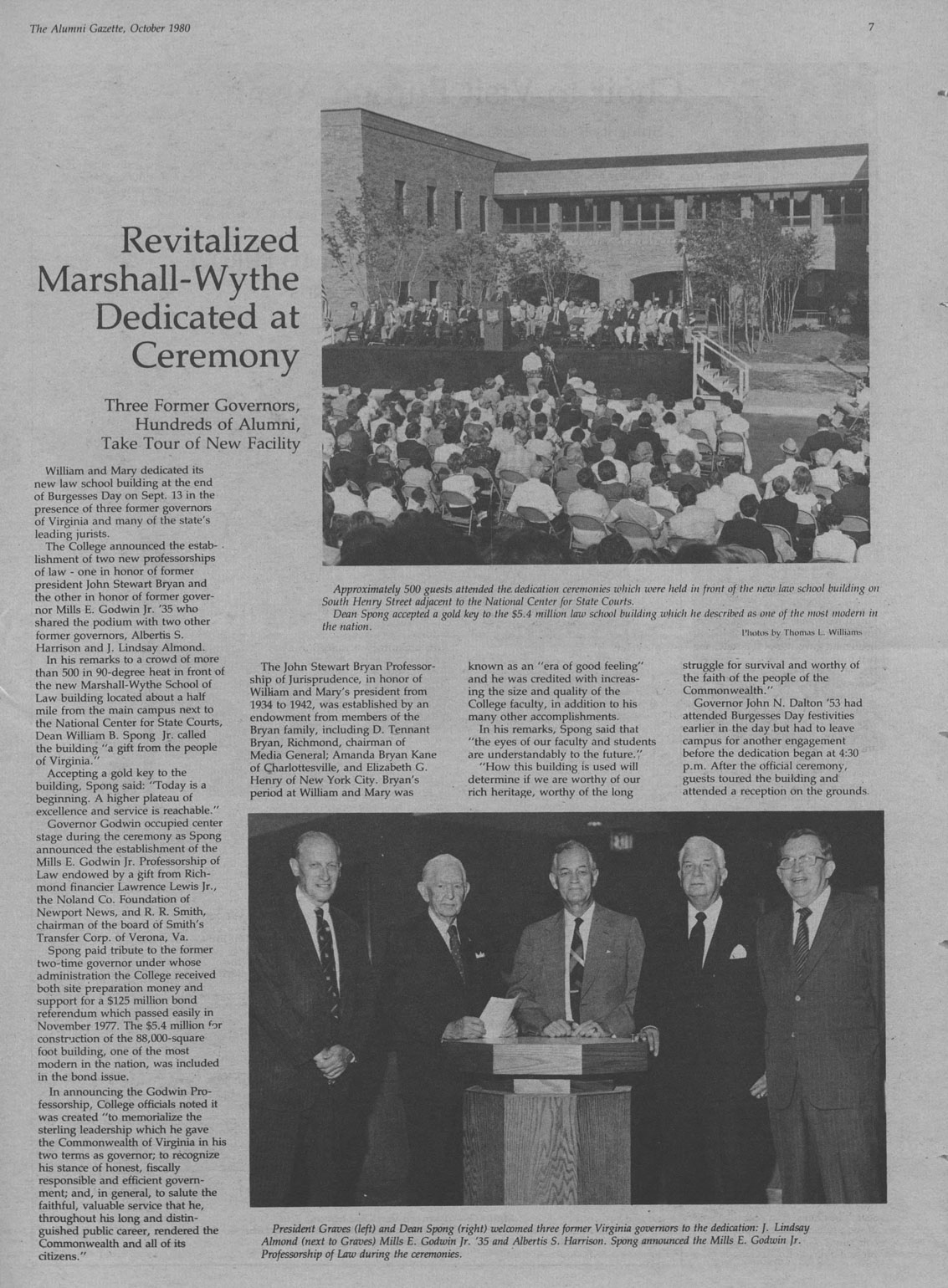 To learn more about Graves' legacy, read the W&M News story.