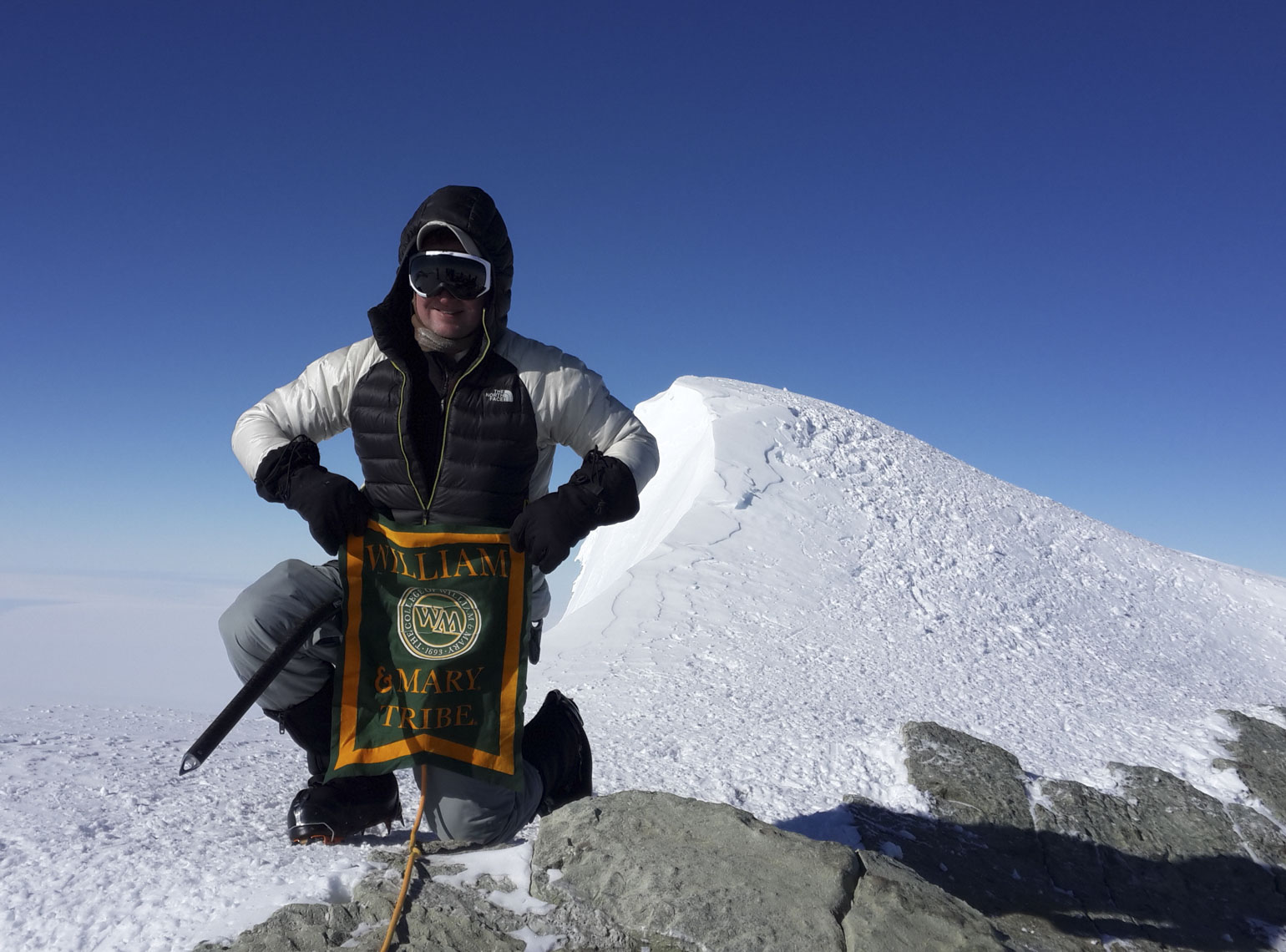 There's no question about it – Doug Pierson M.B.A. '99 is tough. Certainly, anyone who has climbed four of the seven world summits must have a hearty amount of grit. But, just in case that wasn't convincing enough, he's also a Colonel in the United States Marine Corp. So there's that, too.
With Pierson, it's hard to know where to begin. Let's start with his climbing career – which includes summiting four of the tallest mountains on Earth: Mount McKinley, Mount Everest, Mount Kilimanjaro, and Mount Vinson. Really, he's actually climbed five, but a run of bad weather forced him to turn around just 800 feet from the peak of Mount Elbrus in Europe.
Pierson's interest in mountaineering originated much closer to sea level – in urban New York City, of all places. Pierson, who grew up in the city, was first exposed to climbing during a trip with his godfather at age 11. From that moment on, he was hooked, and climbing would stick with Pierson long after the trip ended. He continued to climb through his adolescence and into college. For Pierson, that meant Ohio Wesleyan University, where he graduated with a major in Politics and a minor in zoology. While at OWU, his mountaineering adventures took him as far as the mountains of Ecuador.
When the time came to graduate and leave OWU, Pierson embarked on an adventure of a different kind – active duty with the Marines. His service brought him to Virginia for a three-month stay at Naval Amphibious Base Little Creek. During this time, his younger sister was an undergraduate student at William & Mary, and it was during his many visits to see her that Pierson found himself picturing a life at the College.
"To me, that's what college was," Pierson said. "William & Mary was always the place that I wanted to go."
That feeling was reciprocated and Pierson was accepted into the M.B.A. class of 1999. Besides his degree, Pierson also has the College to thank for introducing him to his wife, Maggie Pierson '12, whom he met on a class trip to South East Asia with the Raymond A. Mason School of Business.
After graduating from William & Mary, Pierson was mobilized to Iraq in 2004. During his tour, Pierson made a vow to follow through on one of his life goals at the time:
"While I was in Iraq, I made a commitment to myself to get out of there with all of my fingers and toes, and if that happened, I was going to go and climb Mount McKinley," Pierson said.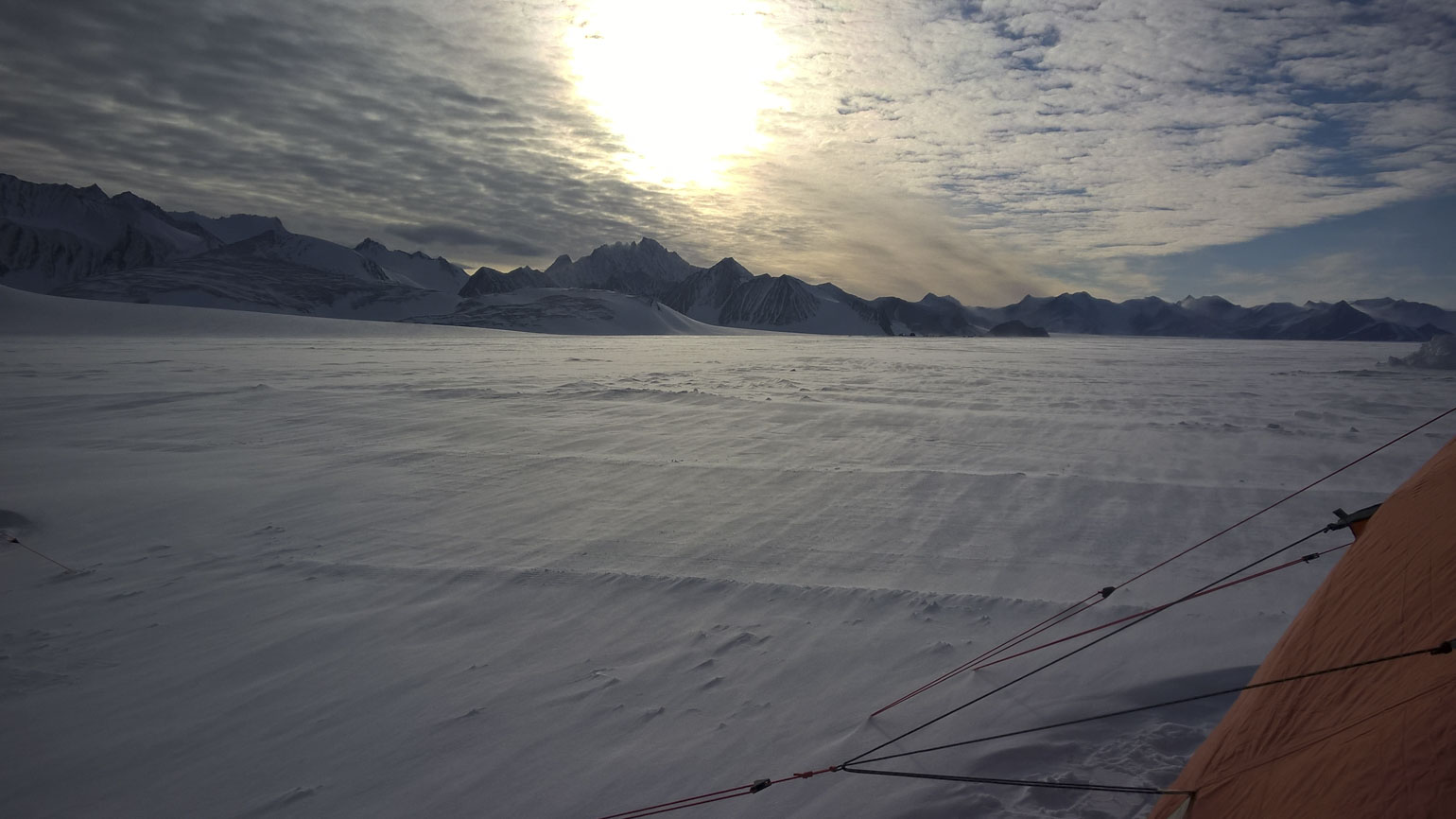 Most soldiers might want a rest after serving in the Middle East, but not Pierson. He stayed true to his vow, and upon returning home from Iraq, he climbed Mount McKinley in 2005. It seems that, for Pierson, inner peace is not found in rest and relaxation, but rather in scaling the world's most treacherous mountains. Mount McKinley, with a summit altitude of more than 20,000 feet, proved to Pierson that he had the capability to climb higher mountains and got him thinking about what to do next.
"Some people, physiologically, have a difficulty with altitude," Pierson said. "McKinley gave me the proof and confidence that I could go higher."
After a second deployment to Iraq, Pierson again made a commitment to himself, this time, to conquer the king: Mount Everest. As before, Pierson made good on his promise, and in March of 2008, he laid eyes on a view that few others have ever seen: the world from 29,035 feet.
"It's kind of spiritual in a way," Pierson said. "When you get to the top of one of these mountains and there's a sunrise, the colors you see, the beauty of the whole thing, there's nobody that can tell me that there isn't a god. It's just unbelievably beautiful."
Since climbing Mount Everest in 2008, Pierson has climbed two more of the seven summits: Mount Kilimanjaro and Mount Vinson. His latest climb, Mount Vinson, took him to the bottom of the world – to Antarctica.
"It was such a unique and different experience," Pierson said of Vinson. "It felt like the closest thing to being on a different planet."
Though this adventure took him far from his alma mater, he managed to bring a little bit of Williamsburg with him.
"I'm really proud of being a part of the school and the memories that I have of being there," Pierson said. "I brought a little William & Mary flag with me to Antarctica and it was the only banner that I brought. It was actually so cold that the cloth literally cracked."
For Pierson, the journey and the experience of the climb mean more than actually reaching the summit.
"It's the camaraderie, the challenge, and the sense of adventure," Pierson said. "Those are the three things that I really enjoy about the sport."
With a life as action packed as that of Pierson's, it's easy to forget about his actual career, which itself it impressive enough. Previously, Pierson has worked for Price Waterhouse Coopers, and IBM before finding his way to Microsoft in 2008, where today he works as a senior business manager. He and his wife currently reside in the Seattle area.