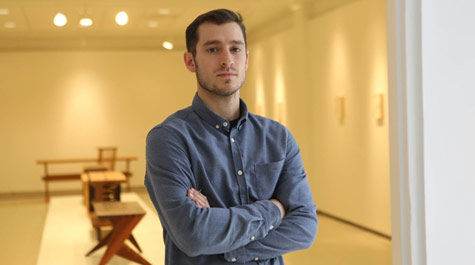 Photo by Stephen Salpukas
Michael Draeger, William & Mary's studio art technician, usually works behind the scenes, helping students create their art projects, or doing work like building shelves and maintaining equipment. But he goes front and center this month in "Odd Job," a showcase of his artwork on display in the Andrews Gallery.
Read more about Draeger's work.