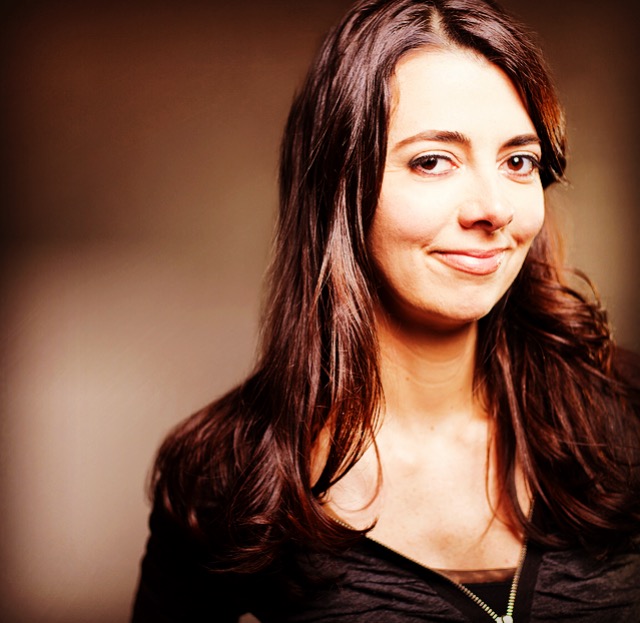 Photos courtesy of Carmen Lynch '94
Carmen Lynch '94 has thick skin. She needs it. The life of a stand-up comedian can be pretty unforgiving, but never boring. Tracking the trajectory of a comic's course can be as unpredictable as their audiences, but that's Lynch's favorite part. Every day is different.
When she moved to New York City after college, a career in comedy wasn't even on her radar, until Lynch attended her first stand-up show.
"I had no idea that this form existed," Lynch says. "I knew Jerry Seinfeld and Ray Romano, but I never knew it was something you could pursue. It looked really scary, so I thought maybe I could try writing a show, but I wasn't sure about getting up there on my own."
Putting her fears aside, Lynch took a stand-up intensive in the city as a young post-grad. During her final class performance, she ran out of things to say. With only two and a half minutes to juggle jokes, Carmen encountered a challenge she's craved ever since. The liberty Lynch found on stage kept her coming back for more. After testing the waters, Lynch plunged into the intimidating intimacy of performing pithy comedy for stand-up audiences.
Inspired by reruns of "I Love Lucy," "The Carol Burnett Show" and "Saturday Night Live" from her childhood, and a cheeky Spanish family, Carmen's comedy is at the crossroads of being dry and dark, quirky and clean, and sometimes even bilingual. Lynch's Spanish background opens up her repertoire to a broader batch of people, English and Spanish-speaking audiences.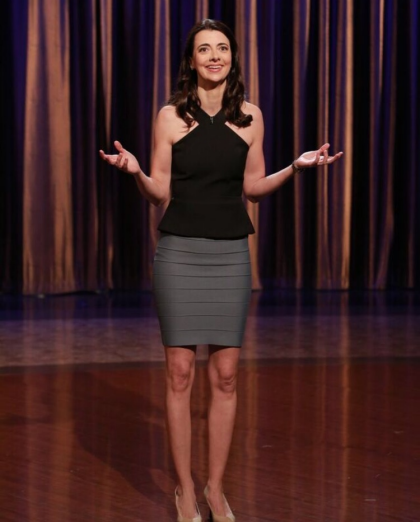 In 2012, Lynch got the ultimate gig. She landed "The David Letterman Show."
"That was the first late night television spot I had ever booked. It was the one I really wanted," Lynch says. "I was up there for five minutes and then it was over, but it was an amazing feeling."
Post-Letterman, Lynch started getting gigs at the Comedy Cellar, in New York's Greenwich Village, and began rubbing elbows with funnymen and women like Louis CK and Wanda Sykes.
Since then, Lynch has appeared on episodes of "Inside Amy Schumer," performed stand up on "Conan," and scored a second turn on "Letterman." In between spotlight beams, she performs regularly at comedy clubs in both New York and Los Angeles.
Over the summer, Lynch had her name painted in white, added to the iconic black-walled facade of Los Angeles' Comedy Store, a humorous West Hollywood haunt. Soon after, Lynch recorded her first stand-up album at the Punch Line comedy club in San Francisco. Then she crossed the pond, embarking on a stand-up tour of London, followed by performances at Scotland's Edinburgh Fringe, the largest arts festival in the world. Rounding out her European tour, she finished with a show in Madrid, the capitol city of her family's home country.
"My favorite thing about this job is that I can travel and always be able to try out new jokes on different sets of eyes and ears," Lynch says. "I studied psychology in college, and I actually find myself using what I know about group dynamics to gauge audiences and help create my material."
Sometimes jokes don't land. Sometimes there are awkward silences from hesitant crowds. American audiences sometimes react differently than audiences abroad. Creating comedy is a meticulous process, but Carmen says the laughs are always worth the wait.
For more information on Lynch, visit carmenlynch.com.