Jill Ellis '88 named FIFA Women's World Coach of the Year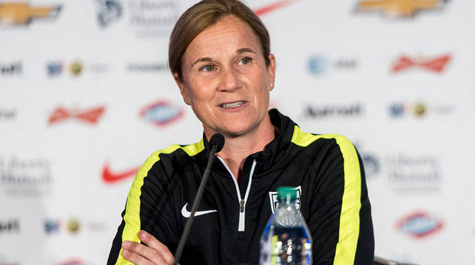 Head coach of the 2015 World Cup champion U.S. National Women's Soccer Team Jill Ellis '88. Photo courtesy of Tribe Athletics.
United States women's national team coach Jill Ellis was awarded the Women's FIFA World Coach of the Year in Zurich on Monday. Last summer, Ellis led her team through a month-long tournament to capture the World Cup trophy in Canada, edging out Japan 5-2 in the final for America's first title since 1999.
You can read more about Ellis' win on the FIFA website.