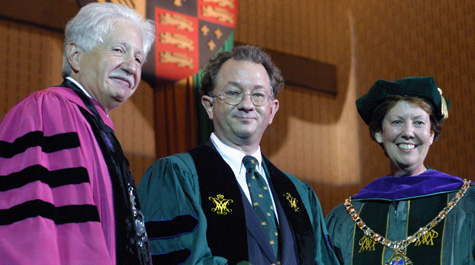 Photo by Stephen Salpukas
Tony Award-winning costume designer William Ivey Long '69, L.H.D. '04 was the mastermind behind the clothing for "Grease Live," which was broadcast in January. Take a look at the headlines Long made with his take on the musical's costumes.
Playbill: Those Magic Changes: William Ivey Long's "Today Take" On the Look and Costumes of "Grease Live"
Variety: "Grease Live": A Peek Inside the Wardrobe Department with Costume Designer William Ivey Long
E! Online: Inside the "Grease: Live" Fashion, From Sandy's Sexy Leather Look to Marty's Cinderella Moment