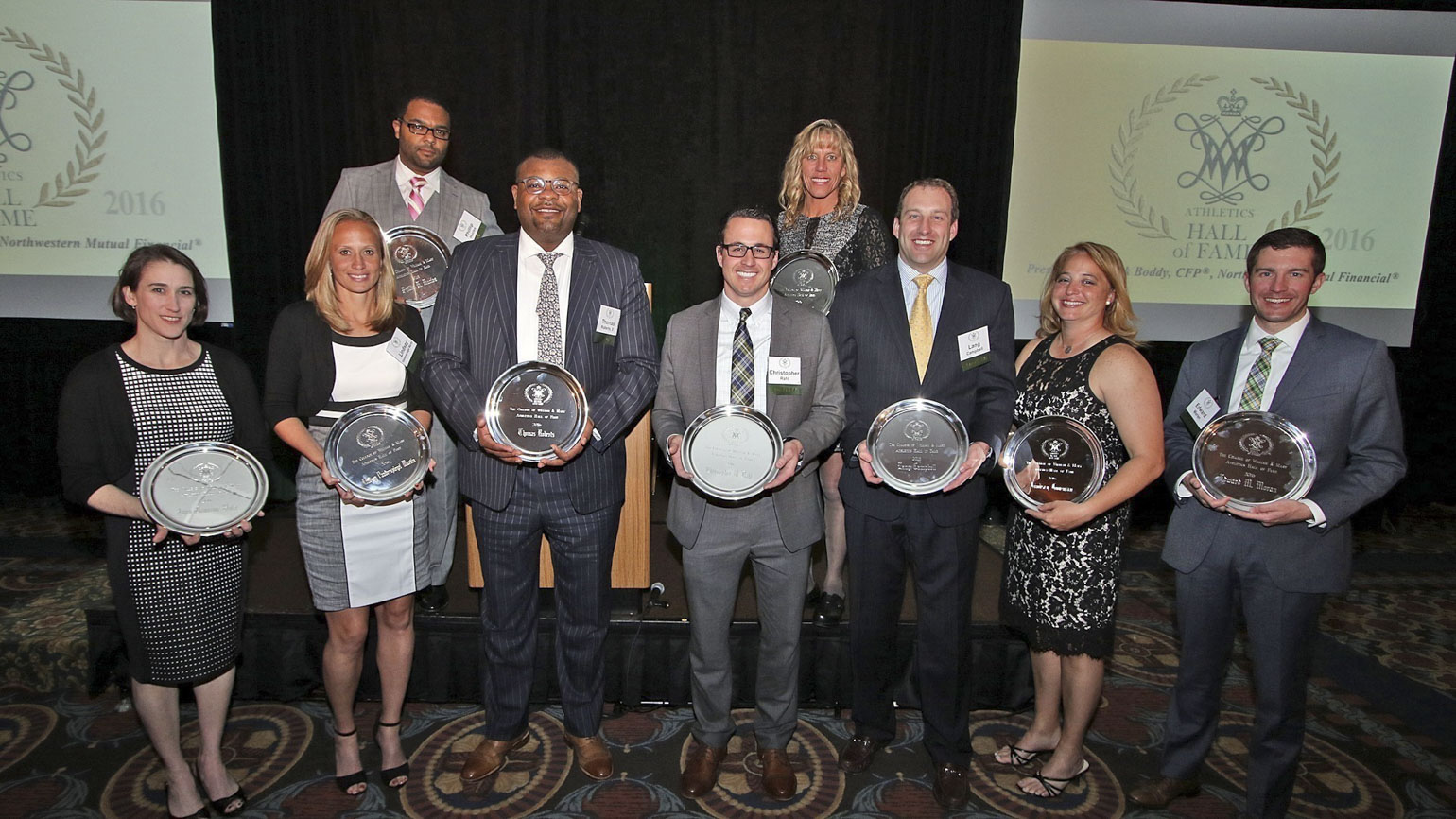 Photo courtesy of Tribe Athletics
In April, William & Mary's Athletics Department inducted 10 athletes and one team into its Hall of Fame Class of 2016.

The College's Class of 2016 includes:
Karen Thorne Alecxih '84: field hockey, basketball
Lang Campbell '05: football
Phil Hucles '04: soccer
Lindsey Lowman Miller '01: lacrosse
Ed Moran '03, M.P.P. '05: cross country, track & field
Chris Rahl '14: baseball
Thomas Roberts '93: basketball
Ann Schnell Cliquet '04: golf
Lindsey Vanderspiegel Martin '04: soccer
Lynn Dameron Wolfe '96: gymnastics
1980 men's soccer team.
Vist Tribe Athletics to read more and see videos about each inductee.