On Thursday, Sept. 29, William & Mary President Taylor Reveley announced that, "the Empire State Building will shine gloriously in green and gold to honor nearly 13,000 William & Mary alumni, students, parents and friends in greater Gotham."
Over 100 young alumni working across the city, parents of current students in town for business, and ages and stages between, heeded the Midtown beacon call of their alma mater and met at 230 Fifth Rooftop Bar to bask in the green, gold and BOLD lighting of the Empire State Building.
As the Tribe community gathered, the enthusiasm grew and questions flew. "Why are we lighting it?" To build excitement around the For the Bold campaign in New York City! "When did we find out?" Last week! Young alumni were also excited that we had a Snap Chat filter at the event. "You really know how to engage Millennials!"
For those who could not attend the viewing, alumni, parents and friends of the university all across New York City looked up and proudly viewed and shared photos of William & Mary's colors shining in the Manhattan skyline across social media. Also, more than 45,000 Tribe faithful across the globe logged on to the William & Mary Alumni Association Facebook page to watch the lighting happen live.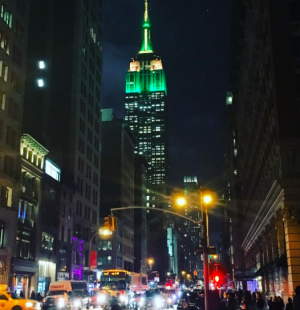 Photo courtesy of @lapiulson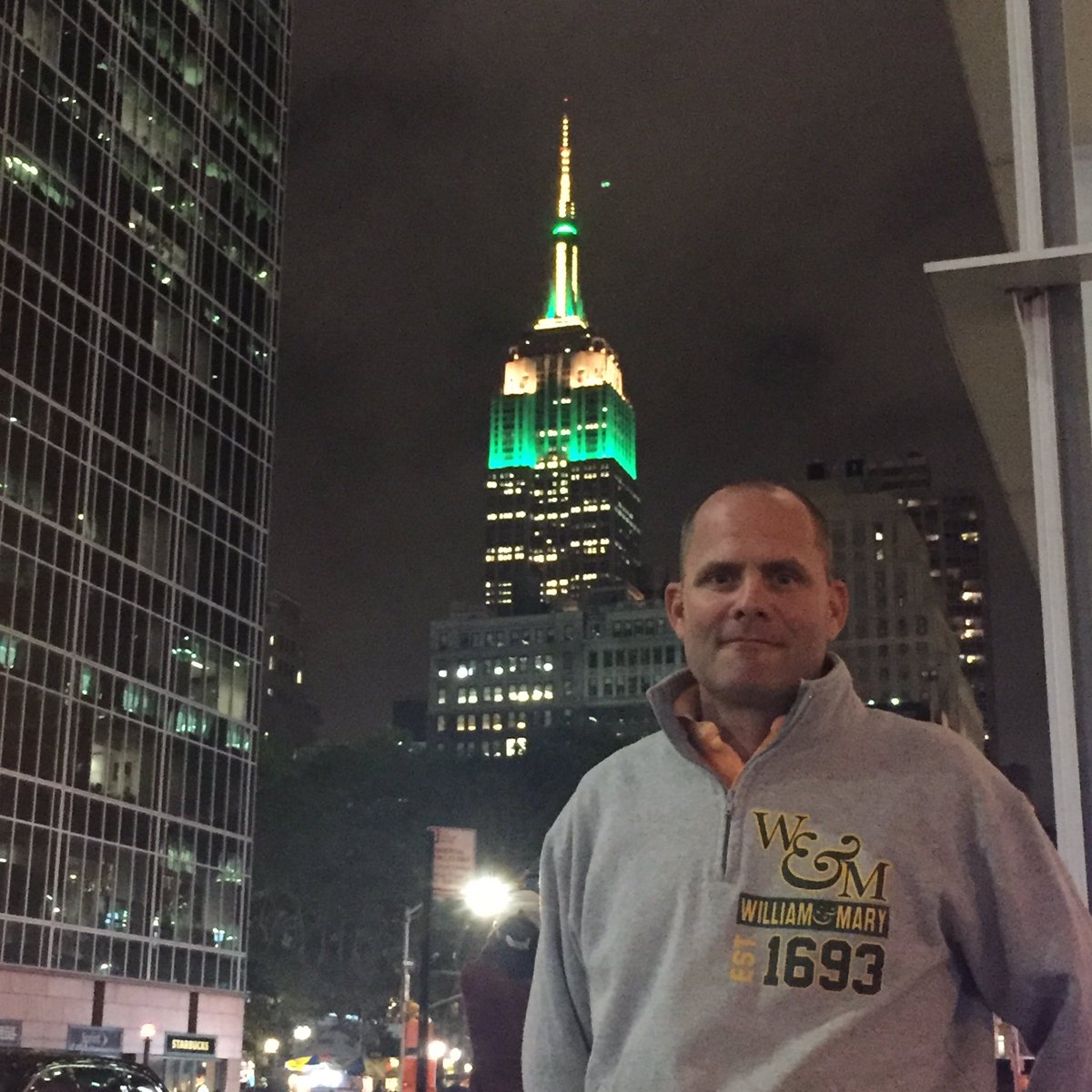 Photo courtsey of @kmcurry
Watch a time lapse video of the night here.
See how the W&M experience shaped the lives of these New York-area alumni.