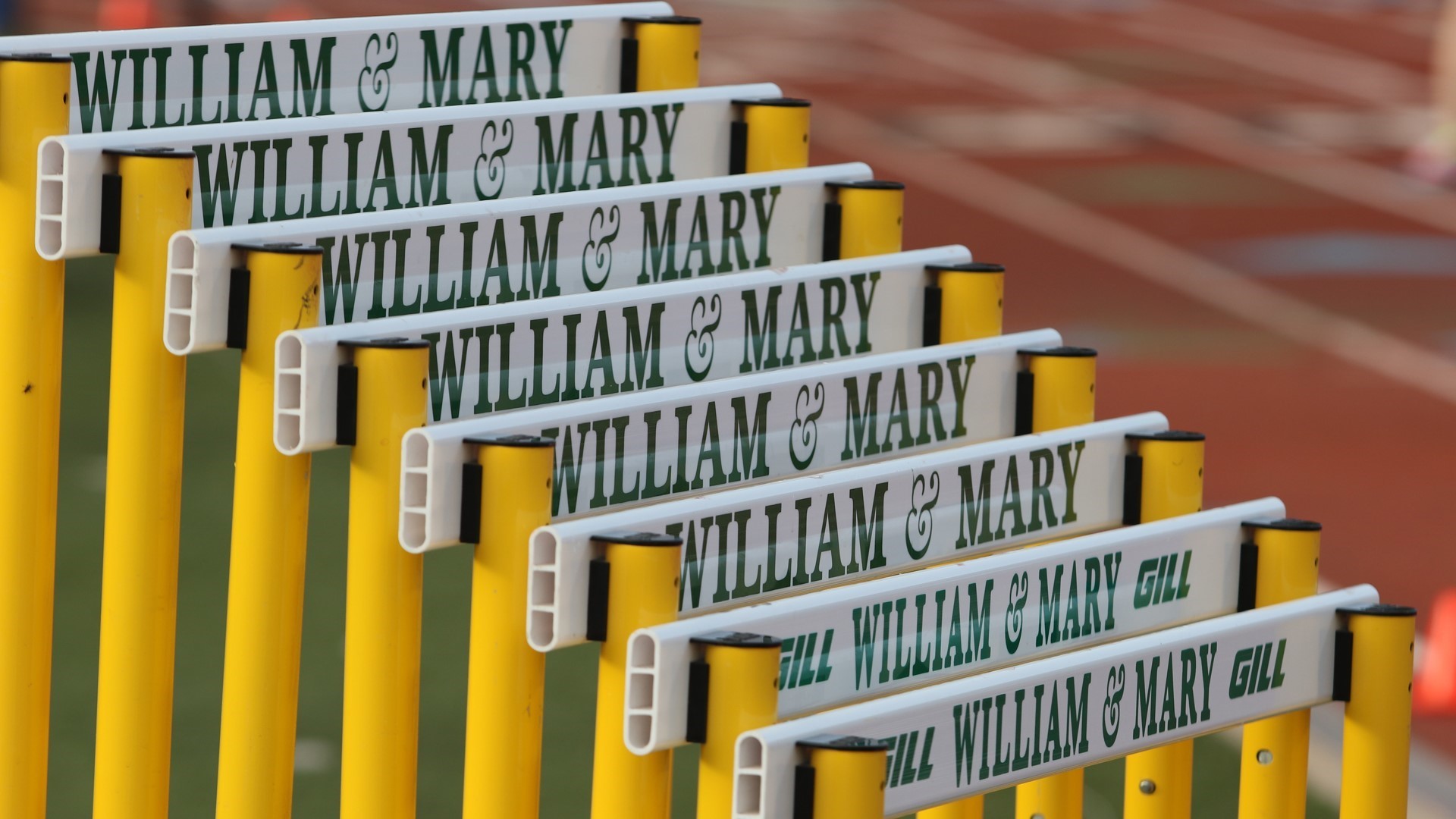 Three William & Mary alums will represent the Green and Gold this week at the U.S. Olympic Trials in Eugene, Ore., competing in two events as they try for a spot at the Rio Olympics. Former men's All-Americans Christo Landry '08 and Jon Grey '11 will race the 10,000m on Friday night, July 1, and women's record-holder Betsy Graney '11 will run the 3,000m steeplechase on July 4 and July 7. NBC and NBC Sports will be broadcasting much of the trials, either live on air, or on the web at NBCSports.com.
The men's 10,000m will race at 9:15 p.m. Eastern on Friday night live on NBC. Landry is seeded 10th overall at 27:55.19 and Grey 15th at 27:59.88, which puts both men under the Olympic standard of 28 minutes, and so they only need to finish top three to earn a spot on Team USA. Landry was a three-time All-American in cross country for the Tribe and the 2007 CAA Scholar-Athlete of the Year in cross country, and has achieved great success in his post-collegiate professional career. He won the USA Running Circuit championship in both 2012 and 2014, and has accumulated six national titles in road races. That includes the 25K American record at 1:14:18 from 2014, as well as 2016 titles in both the half marathon and 25K. Landry previously made Team USA for the 2005 World Junior Cross Country Championships and at the Chiba Ekiden Relay in 2014, and will be representing Mizuno. He previously ran at the 2012 Olympic Trials in the 10,000m, finishing 17th overall.
Grey was a three-time All-American for W&M after transfering from Oklahoma, earning cross country and indoor honors at 5,000m in 2009-10 and in the outdoor 10,000m his senior year in 2011. After graduating, he won the 2011 U.S. Club Cross Country national title, and donned the red, white, and blue in both 2012 and 2015 at the Great Edinburgh XC Challenge, as well as the 2015 Pan-American Cross Country Cup. This is Grey's second Olympic Trials appearance of the year, after he ran the Marathon Trials back in February. At that race on an unseasonably warm day, he finished 35th overall in 2:24:09.
Representing the women's team for the second time at the Olympic Trials is Graney who previously finished 18th at the 2012 Trials. Still W&M's freshman and school-record holder in the steeplechase, Graney won two CAA titles in her specialty event, and as a freshman in 2008, finished second at the U.S. Junior Championships and represented Team USA at the World Junior Championships. She was named a second-team CoSIDA Academic All-American in 2011 and finished her collegiate eligibility at Grand Valley State in 2011-12 while attending physical therapy school. She was a four-time All-American and two-time national champion for the Lakers, setting the Division II national record in the steeplechase at 9:53.85, and was named both the USTFCCCA Division II National Athlete of the Year and the CoSIDA Division II Academic All-American of the Year in 2012. Graney, who now represents Gazelle Sports Elite, ran a lifetime-best 9:51.86 earlier this spring and is seeded 32nd overall. To qualify for Rio, she'll need to place in the top three and run under the Olympic standard of 9:45.00. The prelims of the steeplechase will run at 7:03 p.m. Eastern on Monday, July 4, with the top 14 finishers advancing to the finals on Thursday, July 7, at 10:48 p.m. Eastern. Both races will be broadcast live on NBC Sports.
This week's competitors will bring W&M's total participation the 2016 Olympic Track and Field Trials to five athletes, and six entries. At February's Marathon Trials, in addition to Grey, the Tribe's women's team was represented by Sallie Ford Post '10 and Dylan Hassett '15. Post, who was an NCAA 10,000m qualifier in 2010 and runner-up at the CAA Championships as a junior in 2009, ran on behalf of the Atlanta Track Club, finishing 57th in 2:48:37. Hassett, who graduated in 2015 as a four-time NCAA qualifier and two-time CAA Champion in the 10,000m, ran 2:57:46 for 113th overall. She runs for the Asics GTC-Elite team in Greenville, S.C.
Read more at Tribe Athletcs.