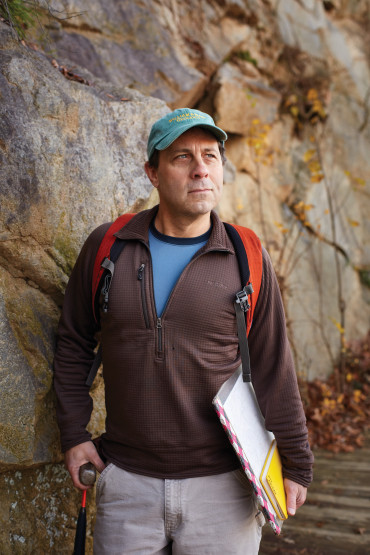 Geology professor Chuck Bailey's '89 work has taken him and his students to far away places like Oman, as well as sites around Virginia.
Photo by Adam Ewing
Five years ago, when William & Mary geology professor Chuck Bailey '89 started research in a new study area in the Piedmont region of Virginia, he thought it would be fun to organize a departmental canoe field trip to see the terrain. "It was this gorgeous, early-fall day," Bailey said, "and looking out at this flotilla of boats on the river, to me it was one of those moments as an educator and researcher where you think, 'I get to do this for a living.' We're not just out in the river playing. We're learning about the earth and the environment."
Read Bailey's story in the winter issue of the W&M Alumni Magazine.