Five Alumni appointed to William & Mary Board of Visitors
Five alumni have been appointed to the William & Mary Board of Visitors, Virginia Gov. Terry McAuliffe announced today.
Warren W. Buck III M.S. '70, Ph.D. '76, D.Sc. '13; S. Douglas Bunch '02, J.D. '06; Ted R. Dintersmith '74; Anne Leigh Kerr '91, J.D. '98; and Brian P. Woolfolk J.D. '96 will begin four-year terms with the board beginning July 1.
The new appointees succeed Kendrick F. Ashton Jr. '98, Ann Green Baise, Keith S. Fimian '78 and John E. Littel, who each completed one term with the board, and Robert E. Scott, J.D. '68, who completed two terms.
"William & Mary has been blessed in recent years to have a wonderfully engaged and wise Board of Visitors," said President Taylor Reveley. "This year, we welcome five new members of real promise and look forward to their stewardship of our extraordinary university.
"This is also the time of year when we must say goodbye to retiring board members," he added. "This year is especially difficult because of the enormous contributions our departing colleagues have made to the work and collegiality of the Board and to the good of William & Mary. We will truly miss them."
The 17-member Board of Visitors is the university's governing body. Led by Rector Todd Stottlemyer '85, the full board, including its 10 committees, work closely with university officials on W&M's long-term goals, planning and budgeting.
"A strong and productive Board is essential to the life of the university, and I want to thank Kendrick, Ann, Keith, John and Bob for their exceptional service to William & Mary," Stottlemyer said. "Their responsible and effective leadership leave the university in better shape than they found it. I also welcome the five incoming board members and look forward to working with them."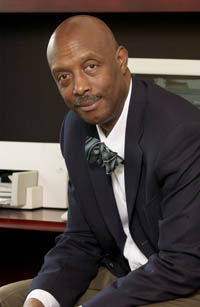 Warren W. Buck III M.S. '70, Ph.D. '76, D.Sc. '13
Internationally known for his work in physics and physics education, Buck is a professor and chancellor emeritus of the University of Washington-Bothell.
He became the first chancellor of that institution in 1999, and, over the next six years, he oversaw the completion of the campus' construction and helped UWB grow to a four-year institution. Buck returned to the faculty in 2006, teaching physics at the University of Washington-Seattle and later at UWB again, beginning in 2008. In 2009, he became the first director of UWB's Science and Technology Program (now the School of STEM).
Prior to his work at UWB, Buck was a prominent member of a team that established the scientific program at the Thomas Jefferson Accelerator Facility. He was also the founding director of the Nuclear/High Energy Physics Research Center of Excellence and a professor of physics at Hampton University. He has been named to the History Makers, and his life story is in the Library of Congress.
Buck received a master's degree and doctorate in physics from W&M. As a graduate student at the university, he received a National Science Foundation fellowship and was founding president of W&M's Black Student Organization.
He returned to William & Mary to serve on the Alumni Association's board from 1998 to 2004, including a two-year term as the board's secretary. In 2006, he delivered the keynote address at W&M's Opening Convocation, and in 2013 the university awarded him an honorary degree at Commencement. He served as a visiting professor of physics at William & Mary from 2012 to 2013; he has been an adjunct professor at the university since January 2016.
Buck is also a member of the Board of Trustees of the Pacific Northwest University of Health Sciences, chairing its Academic Affairs Committee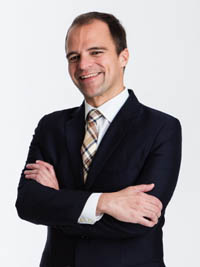 S. Douglas Bunch '02, J.D. '06
Bunch is a partner at the Washington, D.C., law firm of Cohen Milstein Sellers & Toll PLLC, where he is a member of the firm's Securities Litigation & Investor Protection practice area.
In addition to his legal work, Bunch is the co-founder and chairman of Global Playground, a nonprofit that funds the construction of schools and educational infrastructure in developing countries and promotes cross-cultural understanding among the children at those schools. Previously, Bunch was the executive director of Ascanius: The Youth Classics Institute, a nonprofit organization he founded 16 years ago as a Monroe Scholar at W&M and that teaches Latin and the classics to elementary school children.
A member of Phi Beta Kappa, he earned a Bachelor of Arts in government and classical studies from William & Mary in 2002 before receiving a master's in administration, planning and social policy, with a special focus on higher education, from Harvard University's Graduate School of Education in 2003. He completed his law degree at William & Mary in 2006.
Bunch has remained connected to William & Mary throughout his career and has been heavily involved in programs of the university's Washington Center as well as the Office of Community Engagement. In 2011, Bunch received William & Mary Law School's inaugural W. Taylor Reveley III award, presented to alumni for a commitment to public service.
Bunch is also a member of the board of directors of Virginia21, an organization that advocates on behalf of college students in Virginia.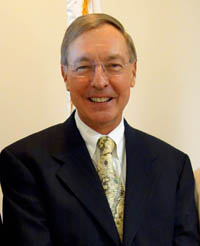 Ted R. Dintersmith '74
A partner emeritus with Charles River Ventures, Dintersmith spent more than 25 years as a venture capitalist, focusing on software, information services, direct- and web-based marketing and publishing. He now serves as an advocate for entrepreneurship and education. Most recently, he funded and produced the Sundance-acclaimed documentary "Most Likely to Succeed" and co-authored a book with the same title, both focused on reimagining education to prepare our youth for the innovation era.
After graduating from William & Mary in 1974 with a degree in physics and English, Dintersmith served as an analyst for the U.S. House of Representatives, working on science and technology policy, and later in an operating role for Analog Devices. He became a venture capitalist in 1987 and has invested in more than a dozen start-ups that went on to become public companies. As a senior partner with Charles River Ventures, he served on the board of the National Venture Capital Association and was ranked as the top-performing venture capitalist in the U.S. for the period of 1995 to 1999 by industry analysts.
Throughout the years, Dintersmith has remained closely connected to William & Mary. He is a former member of the William & Mary Alumni Association Board of Directors, and he served on the College of William & Mary Foundation Board of Trustees, chairing its investments committee. A proponent of project-based learning, he helped found the W&M Honors Fellowship program. In 2014, he delivered the keynote address at the university's Opening Convocation ceremony.
In earning his William & Mary degree, Dintersmith completed Honors Theses in Physics and English. He went on to earn a master's in applied physics and a doctorate in engineering from Stanford University.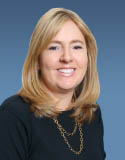 Anne Leigh Kerr '91, J.D. '98
Kerr is the president of Kerr Government Strategies in Richmond, Virginia, where she represents business interests and trade associations for multiple industries on state-level government-relations matters. Her practice focuses on lobbying before the Virginia General Assembly and the executive branch.
She has extensive experience in creating legislative strategy, negotiating Virginia's budget process and representing clients in the Commonwealth's regulatory process. Kerr also advises statewide candidates and General Assembly members on policy issues and fundraising. She served on the transition teams for governors Tim Kaine and Terry McAuliffe as well as Richmond Mayor Dwight Jones.
She previously worked as director of Troutman Sanders Strategies, legislative counsel to Waste Management of Virginia, policy advisor to Lt. Gov. Don Beyer, special assistant to the director of the Virginia Department of Environmental Quality and legislative assistant in the Virginia House of Delegates.
In 2008, Kerr was recognized by Virginia Business Magazine as one of the "Legal Elite in Legislative & Regulatory Law."
She has been involved in multiple community organizations throughout the years, including the Mount Vernon and the Lewis Ginter Botanical Garden boards.
Kerr received a bachelor's degree in government and sociology from William & Mary in 1991 and a law degree from the university in 1998.

Brian P. Woolfolk J.D. '96
Woolfolk, a principal with Swan Creek Strategies, has worked in government relations and congressional investigations for more than 20 years.
Before joining Swan Creek, he served with Squire Sanders Public Advocacy and Mattox Woolfolk, which he co-founded. Prior to that, Woolfolk was the minority counsel on the U.S. House Judiciary Committee, where he was responsible for advising committee members and their staffs on constitutional, civil rights, environmental and criminal justice issues.
In that position, Woolfolk also developed legislative strategies, built coalitions and coordinated grassroots and media campaigns to advocate policy positions. He monitored the appropriations process for numerous agencies, including the Department of Justice, Department of Treasury, the Drug Enforcement Agency and the U.S. Civil Rights Commission. In addition, he served as the minority investigative counsel during the impeachment proceedings of former President Bill Clinton.
Prior to his work for the committee, Woolfolk worked as a legislative assistant in the office of U.S. Rep. Robert C. "Bobby" Scott of Virginia, where he was responsible for advising Scott on science and technology issues, foreign affairs, transportation, environmental, telecommunications and criminal justice issues.
Woolfolk received his undergraduate degree in criminal justice from the University of Maryland, College Park, and his law degree from William & Mary. While attending law school, he worked in Rep. Scott's district office in Newport News.