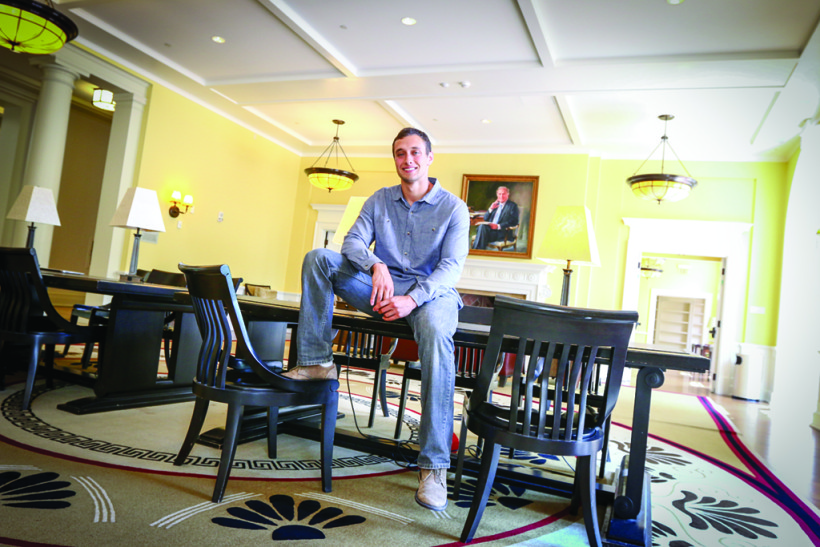 While at William & Mary, Sam Pressler '15 created the Center for Veterans Engagement to assist veterans through artistic expression.
Photo by Skip Rowland '83
Sam Pressler '15 was recently named to the HillVets 100 list, which highlights the most influential and impactful veterans, service members and supporters from 2015. Sam is the president and executive director of the Armed Services Arts Partnership (ASAP), which offers expressive arts programs at no cost to service members, veterans and military families by partnering with artists, arts organizations and colleges located in areas with high military and veteran populations. While at William & Mary, Pressler founded the W&M Center for Veterans Engagement, W&M Military & Veterans Council, and Student Veterans of W&M. ASAP will be performing at the HillVets 100 event on March 22nd.
Read Pressler's story in the summer 2015 issue of the W&M Alumni Magazine.