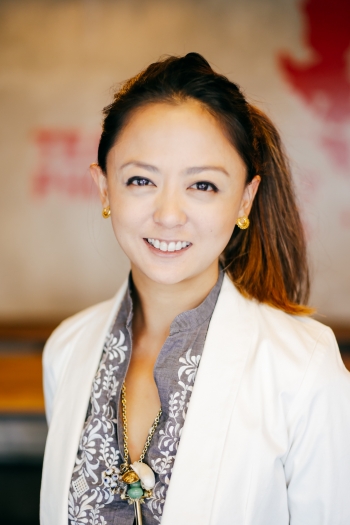 It is after 9 p.m. in the bustling nighttime streets of Manila, the capital city of the Philippines, and Clarissa Isabelle Delgado '09 is en route to one last meeting. She has been hustling since 6 a.m. Welcome to a day in the life of the CEO and co-founder of Teach for the Philippines (TFP), one of long hours and a persistent goal of enriching the educational lives of Filipino youth. In the midst of such a hectic schedule, Delgado speaks of Teach for the Philippines with a noticeably poised passion.
The organization is part of Teach for All, a collective global network of groups including Teach for the Philippines and Teach for America, dedicated to promoting equal, inclusive access to education for the world's youth. Since TFP's inception in 2012, nearly 100 Teacher Fellows have graduated from its program, with the same number of teachers currently active around the islands.
Despite the figures, Delgado insists that depth of a teacher's impact is more important than the number of fellows placed, a scholastic philosophy she says was inspired by William & Mary's emphasis on impeccable instruction. She wanted to take that critical aspect of her own education and instill it in the underserved public schools of her home country.
"By choosing to remain a public ivy, William & Mary has made a very conscious decision not to privatize education," Delgado says. "The College also taught me that apart from equal access, being educated was not just for economic reasons, but for the purpose of having choices and freedoms."
Delgado maintains that thinking as the full-time manger of TFP's staff, a team of 26 that trains and places the Philippines' most promising teaching hopefuls. The placement process is a thorough, three-tiered strategy designed to dive deeply into communities for many years, rather than continuously expanding into numerous cities for brief windows of time.
"Achieving our goals of being transformational, sustainable, and systems-changing means taking a number of fellows and alumni and simultaneously working, living and transforming a city over a number of years into a 'Center of Excellence'," Delgado says.
In the span of its relatively short existence, TFP has already been showered with recognition for its excellent achievement of community engagement and educational reform. Earlier this year, Teach for the Philippines was announced as part of the Top 10 Most Attractive Employers for Liberal Arts Majors and Top 15 for Natural Sciences on an island with a population of over 100 million.
The breadth of TFP's reach is reflected in the 70 percent of its program's alumni that continue to work in education and policy following their two-year assignments to public schools in the Philippines. Delgado is particularly proud of this success statistic. While Teach for the Philippines' impact continues to increase numerically with 26 partner schools in nine cities and over 15,000 students taught by Fellows during the 2015-16 school year, Delgado steadfastly supports TFP's mission to prioritize depth over digits.
"We have constructed ourselves to reach the Filipino context," Delgado says. "Hiring thousands and thousands of fellows isn't the concern. What is needed is exposure to education for new generations of leaders and long-term community-led interventions. We dive deep rather than aiming wide."
At the end of her busy day, Clarissa Delgado even finds time to curiously ask about my own time at William & Mary, my interests and studies, while riding to her final stop of the night. Her own selflessness mirrors the mission of Teach for the Philippines.
For more information on Teach for the Philippines, visit here.