Curtis Pride '90 is MLB's Ambassador for Inclusion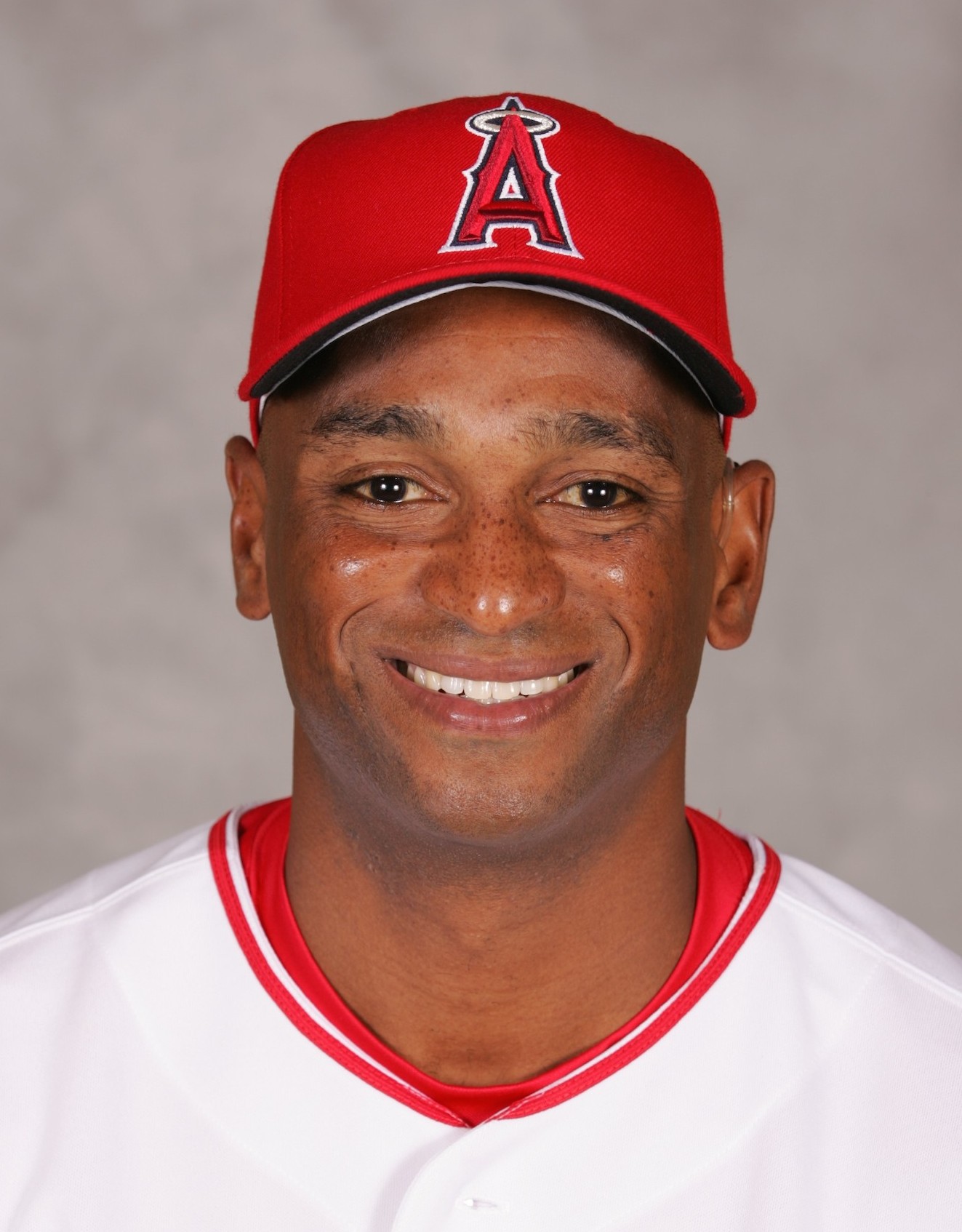 Photo courtesy of Curtis Pride '90
Last week, Major League Baseball announced the appointment of former major league player Curtis Pride '90 as its newest Ambassador for Inclusion. In this role, Pride will provide guidance, assistance and training related to MLB's efforts to ensure an inclusive environment.
Pride, who was born 95 percent deaf, came to William & Mary on a basketball scholarship before moving on to play professional baseball. He played for the Expos, Tigers, Red Sox, Braves, Yankees and Angels across parts of 11 seasons, batting .250 and hitting 20 home runs in 421 major-league games. In 1996, he received the Tony Conigliaro Award, given annually to a Major League Baseball player who best overcomes adversity through the attributes of spirit, determination and courage.
I n 2009, Pride became the head baseball coach at Gallaudet University, a school for the education of the deaf and hard of hearing, where he led the Bison to an all-time school record of 27 wins in 2014. He was recognized by the HearStrong Foundation as a HearStrong Champion last fall and currently serves on President Obama's Council for Fitness, Sports and Nutrition.
Here Curtis talks about W il liam & Mary, his time as a professional athlete and his new role with Major League Baseball.
What challenges did you face growing up deaf? Did you ever feel excluded or discriminated against?
"I had a hard time accepting my deafness at first when I realized I was different from other kids. There were some kids at my elementary school that gave me a hard time by mocking the way I talked. My mom told me that it was something that I was born with and I learned to accept it and try to use that to my advantage. My parents believed in me and their support encouraged me to feel confident that my deafness should not limit my aspirations."
How did you end up at William & Mary? What did you like about the school?
"I had many college offers to play basketball, baseball and soccer. I narrowed it down to four schools: The University of Virginia (soccer scholarship with a guaranteed spot on the basketball team); University of Pennsylvania (basketball, baseball and soccer), Georgetown University (soccer scholarship with a guaranteed spot on the basketball team) and William & Mary (basketball scholarship). I chose William & Mary because of several things. At that time in 1986, it was ranked among the top academic schools in the country by U.S. News and World Report. It also was a relatively small school with a better student/professor ratio and a strong academic support system, and it offered me the chance to play a lot right away."
You played part-time with the Mets organization while being a student-athlete at William & Mary. How did that work?
"Getting a college education was so important to me since there is no guarantee in being a professional athlete. My dad worked out an agreement with the Mets where the Mets allowed me to go to William & Mary on a basketball scholarship and still be able to play professional baseball only in the summers. I was one of the first athletes to have this kind of arrangement. It presented challenges in that I had virtually no leisure time during those four years. There was pressure to succeed not only academically, but also in two different sports. But as you know, it all worked out well. I received my degree in finance and made it to the Major Leagues."
Can you describe your first major-league hit?
"My first major league hit was a pinch-hit, two-run double to lead the Montreal Expos to come from behind to beat the Philadelphia Phillies during the pennant race in 1993. I had a five-minute standing ovation while I was standing on second base during the Phillies pitching change."
Is there any way being deaf has given you an advantage in sports?
"My deafness has helped increase my focus and anticipation on the court and on the field. I feel it has enhanced my ability to use my other senses."
You have received many awards for your service and achievements, such as the Tony Conigliaro Award and the HearStrong Champion Award. What do these awards mean to you?
"These awards mean a lot to me because it showed the impact that I am making on people, especially children with disabilities, by my action or examples."
Tell me about Major League Baseball's Inclusion initiative. What does it mean to you to be selected as their Ambassador for Inclusion?
"My role will be to help MLB make the game better and more enjoyable for everyone, from the players to the fans. I will serve as a resource for people in MLB who may have issues related to disabilities. I will also provide guidance and assistance in MLB's efforts to ensure that there is inclusion in the workplace. It's an honor to be appointed as Ambassador for Inclusion."
Why did you decide to start the Together With Pride Foundation?
"My wife and I started the foundation as a way to help hearing impaired children through educational means by providing scholarships. We also provide hearing aids to needy kids who need them for school."
What do you like to do in your spare time?
"I do a lot of fishing and golfing during my spare time. I like to spend a lot of time with my family [wife Lisa, and kids Noelle, 11, and Colten, 8]. I play games with my kids, take them fishing or to the beach, take them to the ballgames, and play different sports with them. We also like to travel and visit interesting places."
What accomplishment are you most proud of?
"I am most proud of being the first deaf player in modern history to play in the Major Leagues and having a relatively long career. I am also proud that I was one of the few Major Leaguers who had a college degree."
Want more information on Pride? Go to http://www.togetherwithpride.org