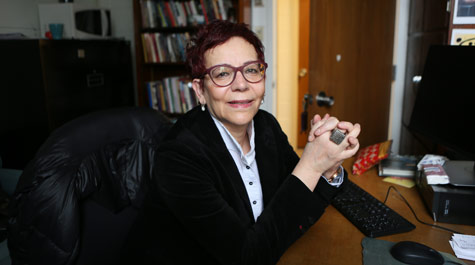 Gul Ozyegin, sociology and gender, sexuality and women's studies professor, published two books in 2015. Photo by Stephen Salpukas
2015 was a good year for William & Mary Sociology Associate Professor Gul Ozyegin, who had the distinction of publishing two books over the summer - both dealing with love and gender in the Muslim world.
Read Cortney Langley's W&M News story here.