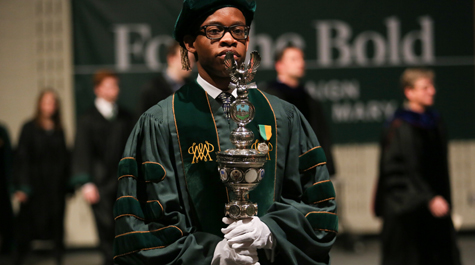 Photo by Stephen Salpukas
Did you miss any Charter Day festivities? In honor of today, the official day William & Mary's charter was granted, take a look back at how the community celebrated the university's 323rd birthday this past weekend.
Read Ellen Stofan's '83, D.Sc. '16 remarks.
See highlights from the Tribe's Gold Rush game victory.
Watch videos from the 2016 Charter Day ceremony.