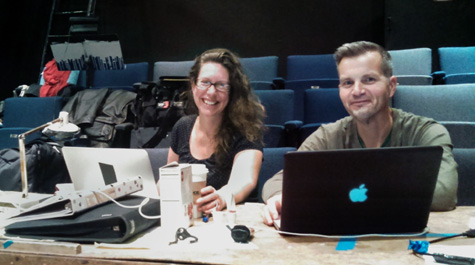 Alumna Amy Altadonna '01 met Matthew Allar, Class of 1955 Associate Professor of Theatre, working on a production in Juneau, Alaska. A recent gradaute, Joseph Biagini '16 (not pictured), was also working with the production company, completing a year-long artistic internship.
Photo courtesy of Amy Altadonna '01
William & Mary connections are everywhere! In August, a theatre professor, a recent graduate and an alumna all ended up in Juneau, Alaska, this August, working on the same play.