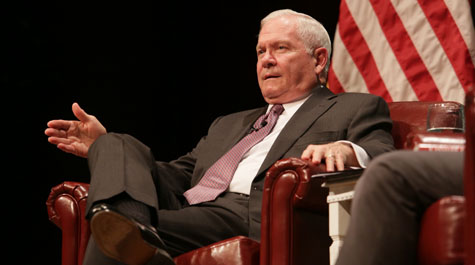 Photo by Stephen Salpukas
While on William & Mary's campus for Charter Day, Chancellor Robert M. Gates '65, L.H.D. '98 discussed his new book, A Passion for Leadership: Lessons on Change and Reform from Fifty Years of Public Service, at an event in Phi Beta Kappa Hall.
Read Graham Bryant's J.D. '16 W&M News story here.