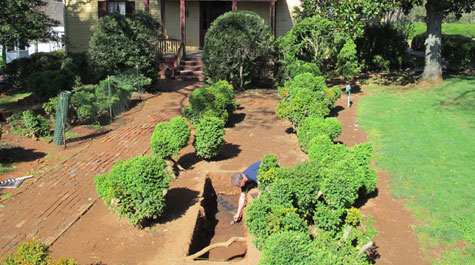 An archaeological dig in 2015 uncovered what is now believed to be the foundation of the 1799 Monroe house.
Photo courtesy of James Monroe's Highland
Recent excavations at Highland — the historic, Charlottesville home of the nation's fifth president — are upending history. The archaeology, combined with tree-ring dating, shows that the newly discovered foundation, not the modest home still standing on the property, was the Monroe (1799) house. The property is part of William & Mary and is the only U.S. president's home currently owned by a university.