Generous alumni bring enhanced Zable Stadium closer to fruition
William & Mary has raised $22 million in private funds to renovate Walter J. Zable Stadium. Two $6 million gifts, one from Hunter J. Smith '51 and the other from James W. '62, J.D. '64, LL.D. '00 and Frances G. McGlothlin '66, will enable the university to move forward with the project to enhance the 79-year-old football facility.
The renovation project, which is expected to cost a total of $27 million when completed, also benefited from an initial $10 million gift in 2012 from the estate of the late Walter J. Zable '37, LL.D. '78.
Zable Stadium Enhancement Announcement
"William & Mary owes a great debt of gratitude to Hunter, Jim, Fran and Walt," said President Taylor Reveley. "Zable Stadium, though elegant and venerable, has seen better days. It desperately needs rejuvenation. The gifts of these extraordinarily generous members of the William & Mary family will go a long way toward ensuring that many more generations of Tribe faithful will get to enjoy a stadium worthy of its glorious past and of the exceptional athletes and students who compete within its precincts."
Renderings of the design to renovate and enhance Zable Stadium were released today with the funding announcement. The plans show a new upper deck, suites and a press box on the west side of the stadium. The overall design features Flemish bond brickwork, slate roofs and gables creating aesthetic continuity with the west and north ends of campus. The renovation, scheduled to begin early next year, is expected to be complete in time for the 2016 football season.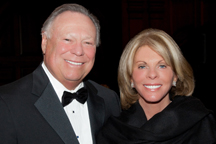 "Zable Stadium lies at the heart of William & Mary's campus. This renovation project provides a wonderful opportunity to ensure that this iconic landmark serves as a beacon of excellence befitting this great institution," said Jim McGlothlin. "It is important to Fran and me that this project will both preserve the architectural integrity of the original structure while improving the football game experience for all."
Hunter Smith agreed and added, "The planned changes are designed to enhance what is already a beautiful facility. It will be wonderful to watch this campus treasure transform into a state-of-the-art gathering place where fans enjoy coming together as a community to support William & Mary football. I am delighted to support this project."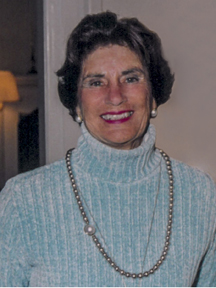 Once complete, the renovated stadium will have improved safety and accessibility features – including wider aisles, renovation of existing and addition of new restroom facilities, improved egress lighting, additional hand rails, an upgraded sound system, additional concession and retail locations, and a new entrance and ticketing location.
Each of the planned renovations is intended to improve the game-day experience for Tribe fans, said Athletic Director Terry Driscoll.
"It is really an exciting time to be a fan of the William & Mary Football Program," Driscoll said. "We've had one of the nation's most scenic and accommodating home fields for nearly 80 years, but the aging structure is sorely in need of some modernization. Thanks to the wonderful generosity of Walt, Jim, Fran and Hunter, we will be able to provide our fans with the kind of game-day experience that more closely matches the great tradition of excellence our program has provided the campus for over a century."
Plans for the Zable renovation are expected to be finalized by early December and site work will begin immediately following the conclusion of the Tribe's 2014 season. The renovation plan increases the number of permanent seats in the stadium, particularly between the 30-yard line markers.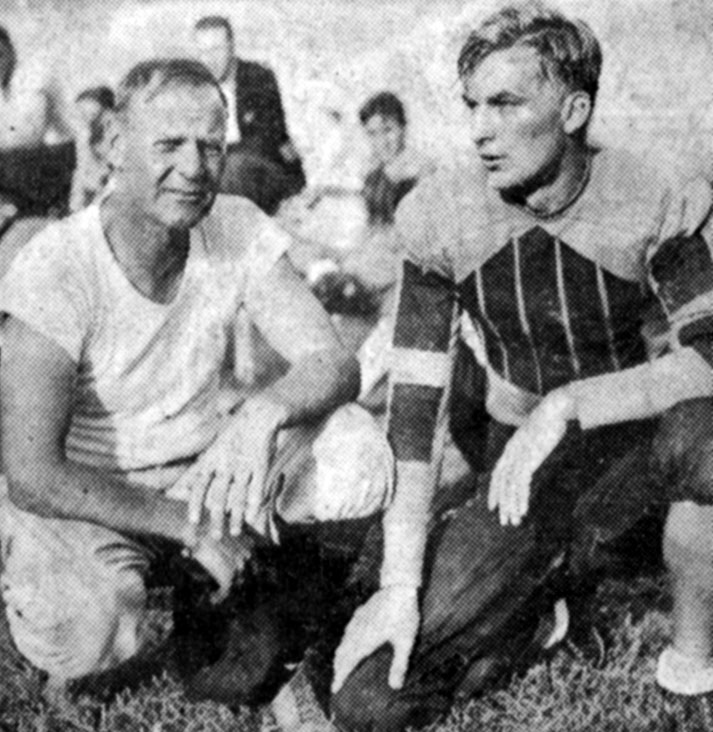 "I cannot overstate the impact this renovation will have on the William & Mary Football Program," said Head Coach Jimmye Laycock. "I expect the entire game-day experience for both our fans and our players will be enhanced by the renovations. I am deeply indebted to the donors who have helped make this transformative project a reality. Our facilities have a huge impact when we are recruiting the next generation of Tribe student-athletes. Projects of this magnitude are also a strong sign of the commitment this university has made to the program. Generations of William & Mary football coaches and players can take pride in, and be excited for, the changes that are on the horizon."
Hunter Smith and the McGlothlins have long been generous supporters of William & Mary.
Jim and Fran McGlothlin served as Grand Marshals in the 2012 Homecoming Parade. They are active philanthropists in education and arts-related causes. The couple established the McGlothlin Leadership Forum at W&M's Mason School of Business in 2011. Named in honor of Jim, the forum is an annual event cohosted by the business and law schools. It brings distinguished leaders in business and law to campus for a series of meetings and discussions with students, faculty and staff.
The McGlothlins have played an integral role in several bricks and mortar projects across campus. From the McGlothlin Moot Courtroom at the Law School, to the Wren Building renovations, the Swem Library expansion, the Brafferton preservation project and now Zable Stadium, the family has demonstrated a strong commitment to enhancing facilities at William & Mary. McGlothlin-Street Hall, home of the departments of geology, computer science, and applied science, was named to honor and recognize their steadfast support for the university.
Jim McGlothlin is the founder and current CEO and chairman of The United Company, headquartered in Bristol, Virginia. In 1970, he acquired and became president of United Coal Company, which eventually evolved into what is now The United Company. Jim, who served on the Board of Visitors from 1984 to 1993, has also participated in the executive-in-residence program at the business school. In 2000, William & Mary awarded him an honorary doctor of laws degree.
Hunter Smith is well known throughout Virginia as a notable benefactor to a wide range of organizations. As an advocate for the arts, education, and American history, she has been on the Board of the Virginia Museum of Fine Arts, the Thomas Jefferson Foundation, which owns and operates Monticello, as well as the Virginia Commission for the Arts.
Hunter and her late husband, Carl, have long been fans of football, enthusiasts of sports, and champions for excellence in both academics and athletics. Hunter has been instrumental in helping to develop UVa's Cavalier Marching Band, and has provided key resources for uniforms, instruments, operational support, and the construction of the Hunter Smith Band Building. She has been a major supporter of the UVa College at Wise, has made significant gifts to the Charlottesville area's Boys and Girls Club, Habitat for the Humanity, and many other organizations.
At William & Mary, Hunter has been a generous alumna to Swem Library and Pi Beta Phi. In 2013, she established the Hunter J. Smith Endowment for Freshman Seminars with a gift of $10 million. Freshman seminars are a distinguishing component of William & Mary's undergraduate education. Class size for the seminars is limited to 15 students, enhancing the interaction between professor and student. Smith's gift last year ensured that these courses will continue to be an integral part of the undergraduate curriculum.
BCWH Architects, and their associates McMillan Pazdan Smith Architecture, are doing the design work for the project and Barton-Marlow is handling pre-construction. An official groundbreaking is expected in February 2015.
Fundraising for the stadium continues. Anyone wishing to support the renovation may contact Bobby Dwyer, senior associate athletics director for external affairs, at (757) 221-3364 or visit the website.